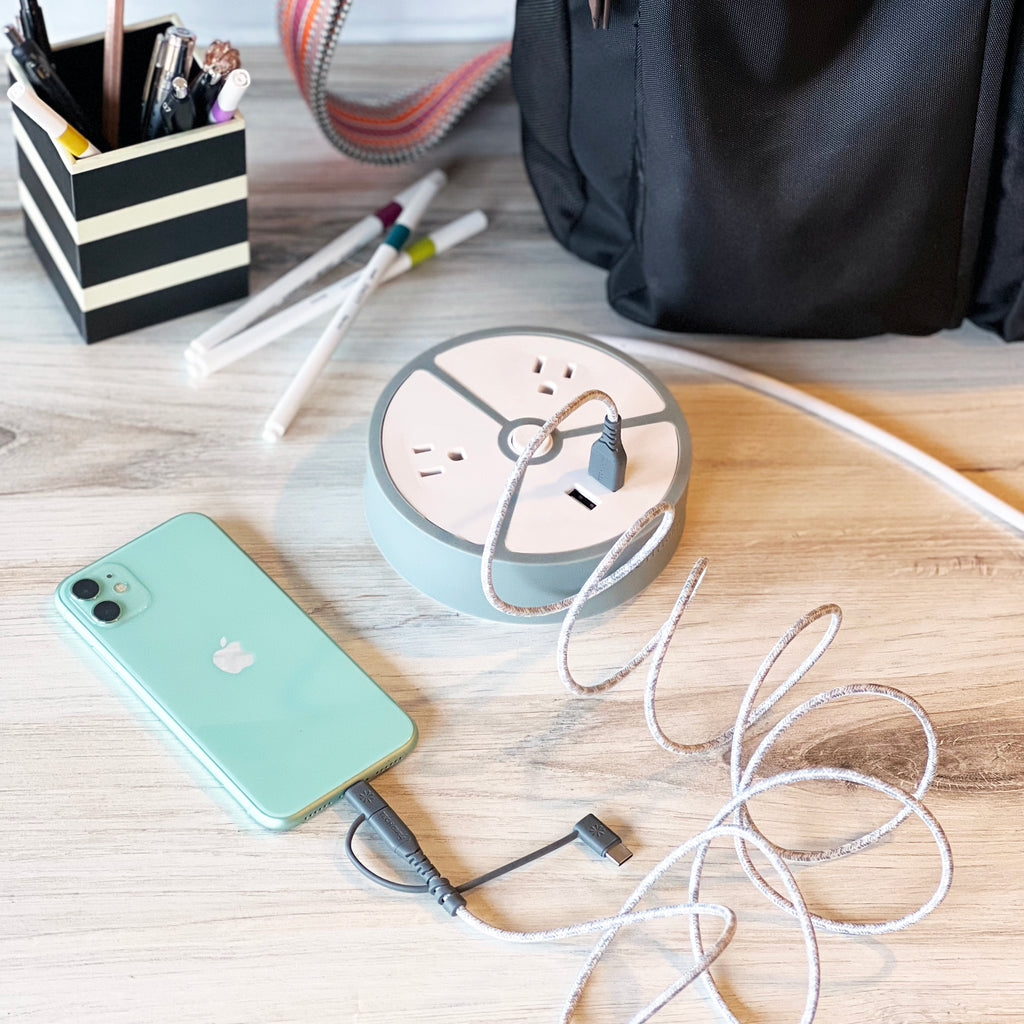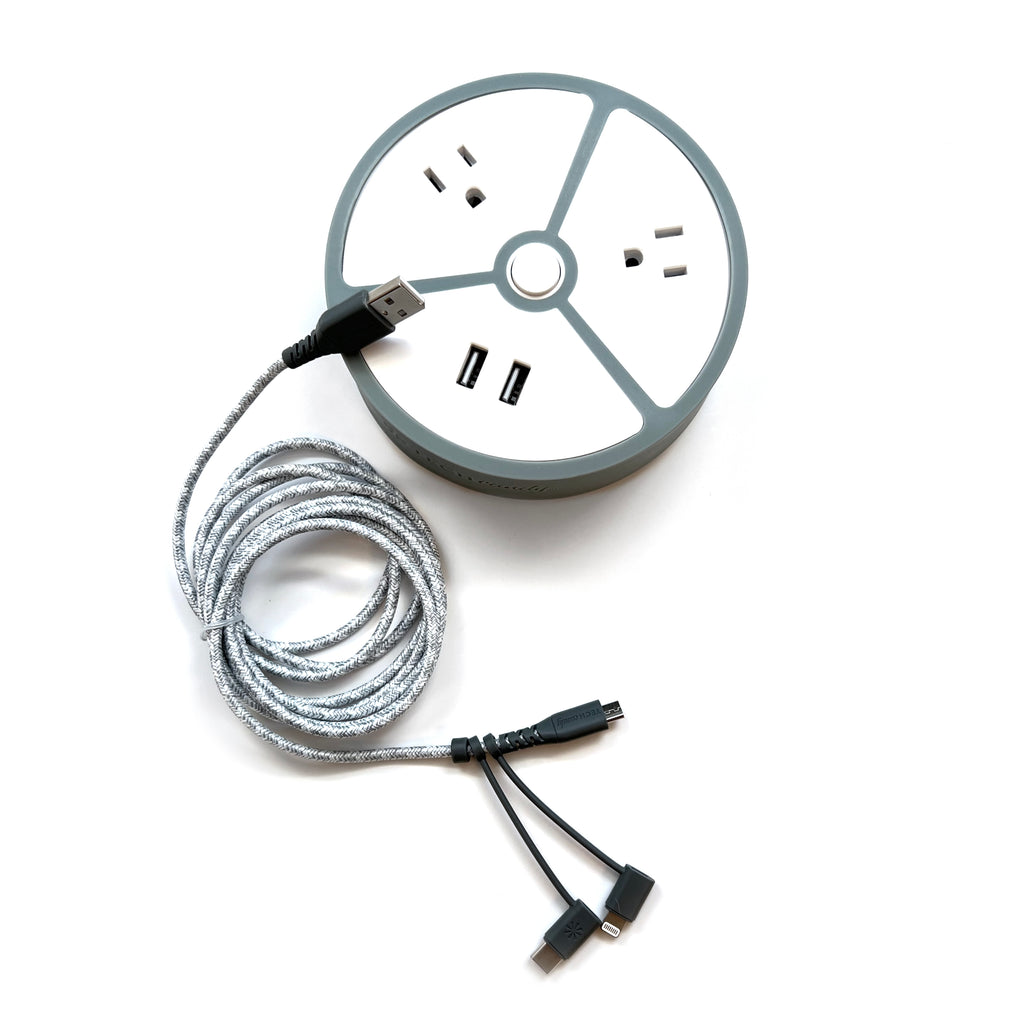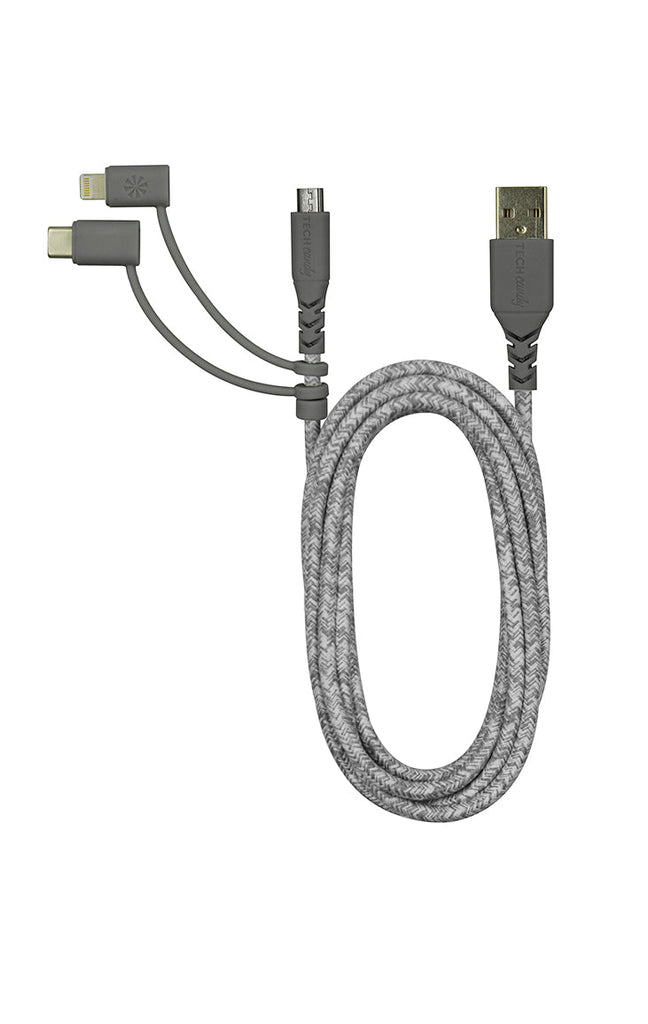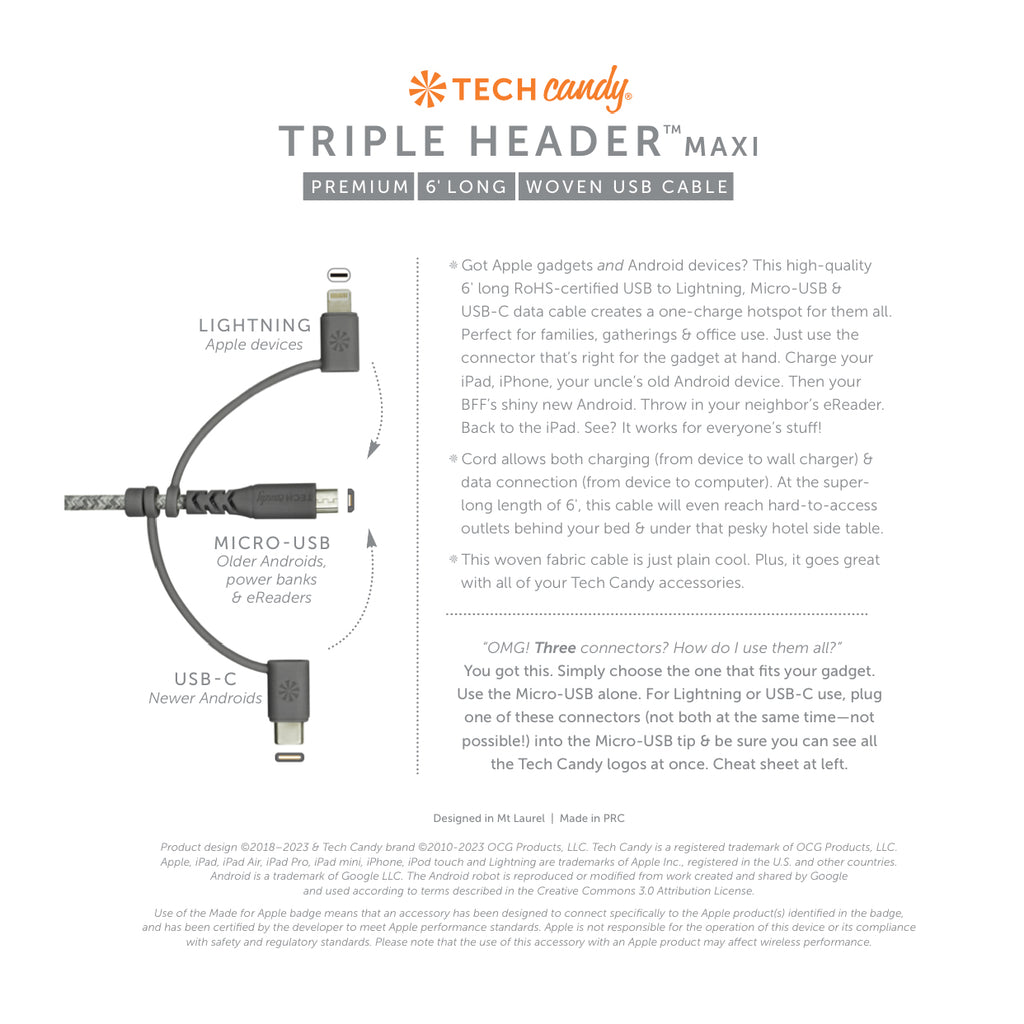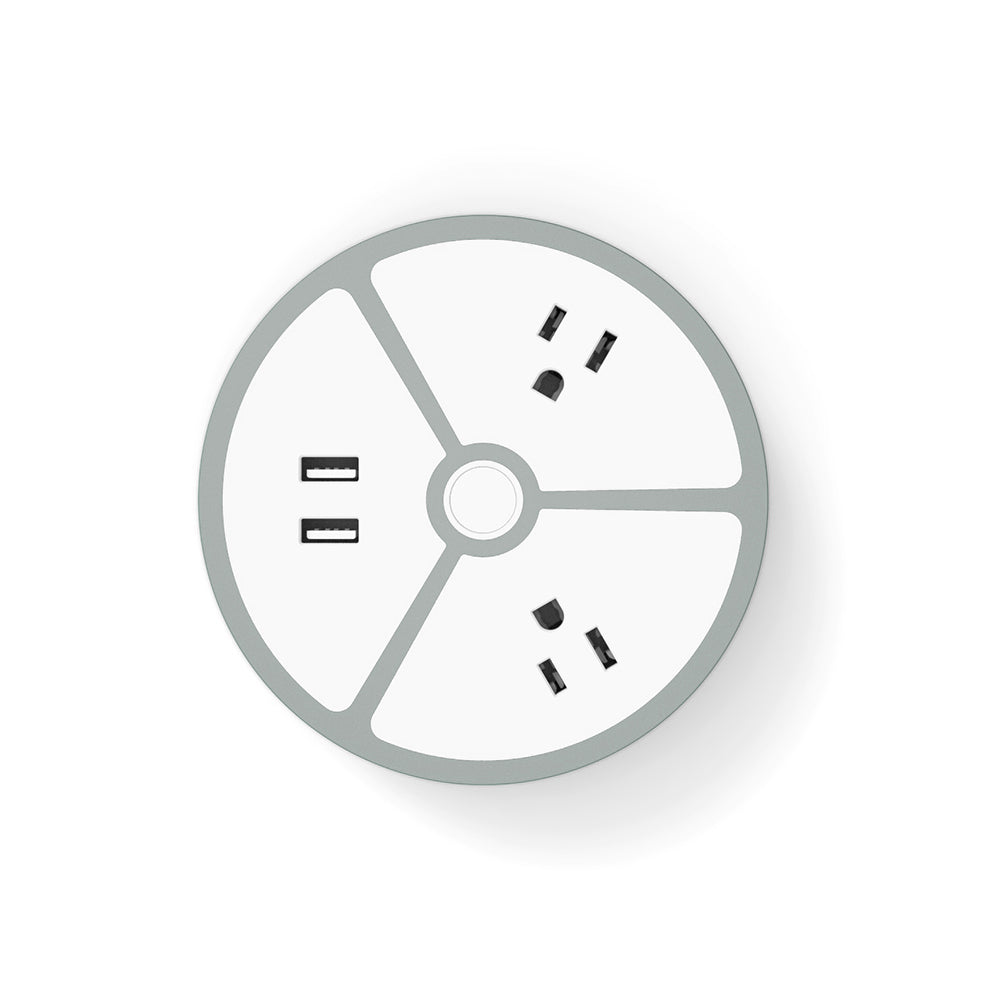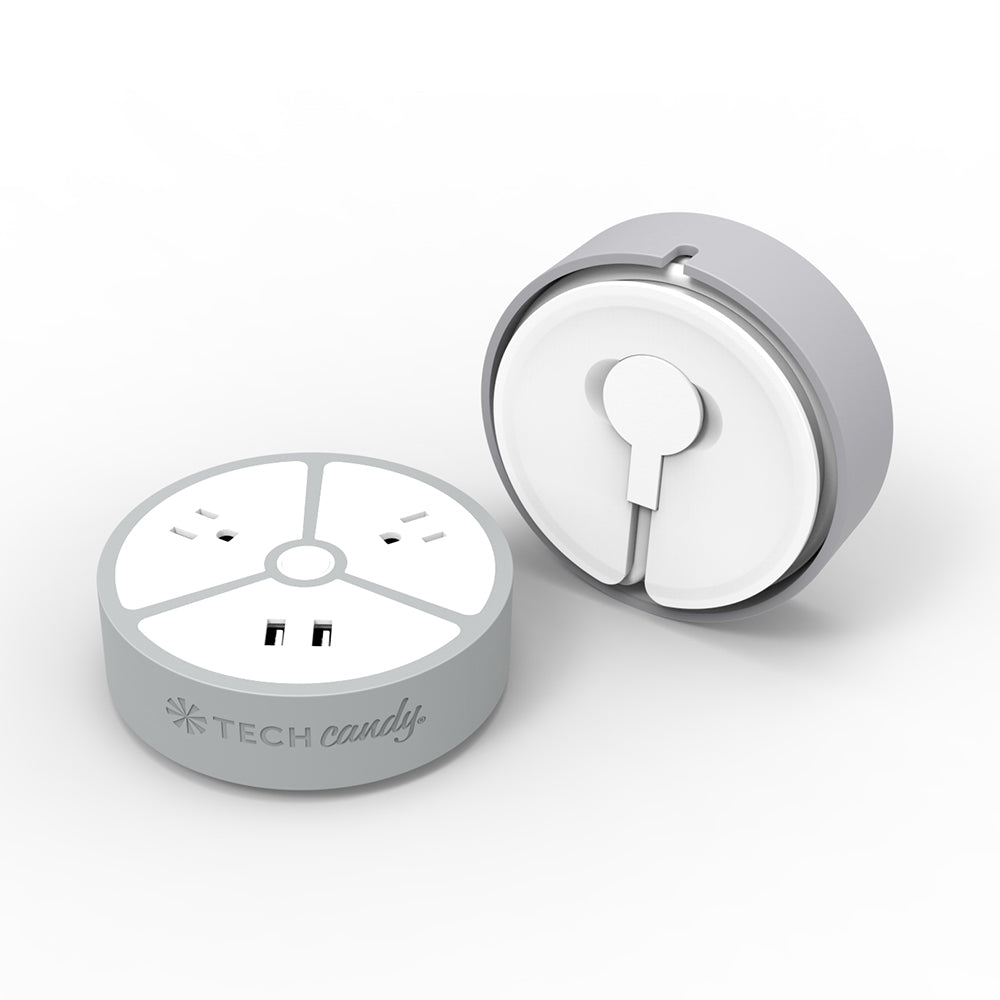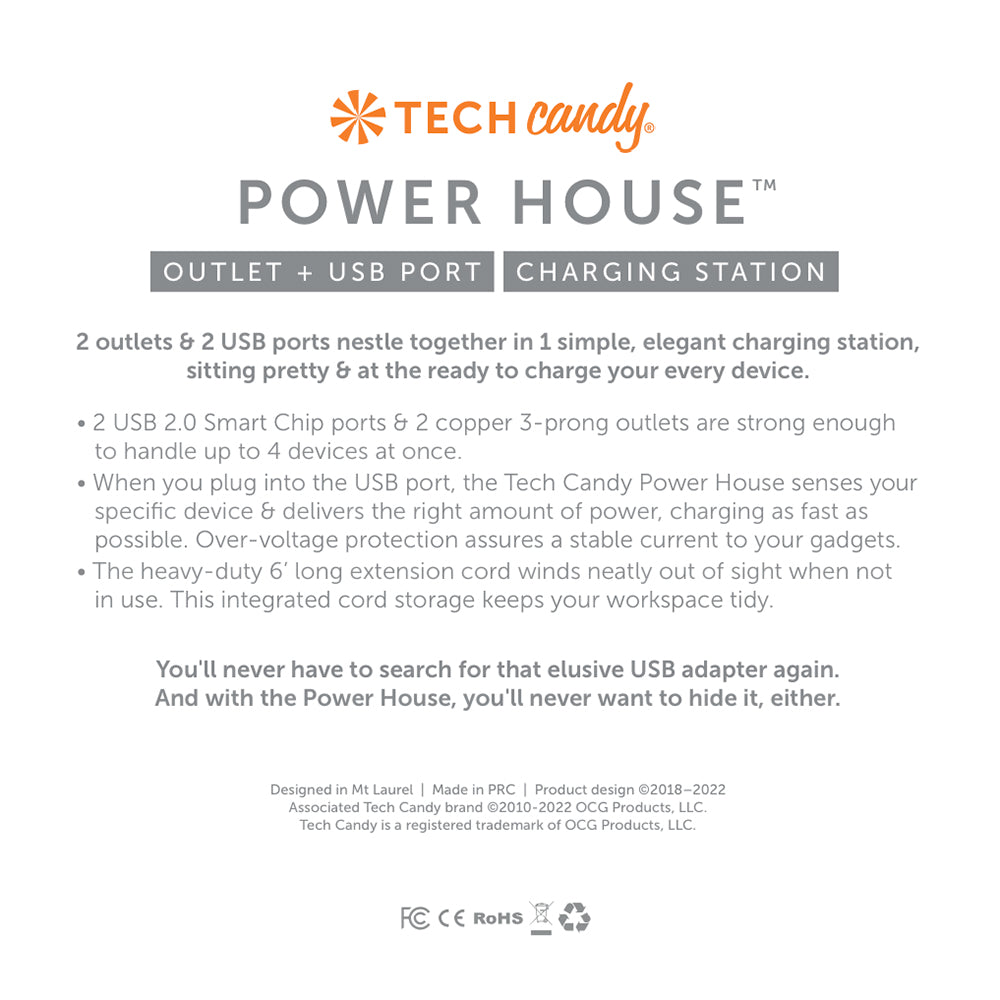 $45.00
$72.00
Grad Gift Large Bundle: Charging Cord & Charging Station
Save huge on a bundle that keeps your grad all charged up! Two must-haves at a very giftable price.
1. Triple Header™  Maxi Universal Charging Cord : Shades of Gray
Got Apple gadgets and Android devices? This 3-tipped cable creates a charging hotspot for them all. Perfect for families, gatherings & offices. Just use the connector that's right for the gadget at hand. Charge your iPad, iPhone (did you notice this cord is MFi certified by Apple?), your uncle's old Android device. Then your BFF's shiny new Android. Throw in your neighbor's eReader. Back to the iPad. See? All the things!
Cord allows both charging (from device to wall charger) & data connection (from device to computer). At the super-long length of 6', this cable will even reach hard-to-access outlets behind your bed & under that pesky hotel side table.
The woven premium cotton fabric cable feels really great.
"OMG! Three connectors? How do I use them all?" You got this. Simply choose the one that fits your gadget. Use the Micro-USB alone. For Lightning or USB-C use, plug one of these connectors (not both at the same time—not possible!) into the Micro-USB tip & be sure you can see all the Tech Candy logos at once.
Tech specs: 6' long MFi & RoHS-certified USB to Lightning, Micro-USB & USB-C connections.
Materials: TPE + Premium Cotton.
2. Power House™ Outlet + USB Port Charging Station : Light Slate
2 USB 2.0 Smart Chip ports & 2 copper 3-prong outlets are strong enough to handle up to 4 devices at once.

When you plug into the USB port, the Power House senses your specific device & delivers the right amount of power, charging as fast as possible. Over-voltage protection assures a stable current to your gadgets.
The heavy-duty 6' long extension cord winds neatly out of sight when not in use. This integrated cord storage keeps your workspace tidy.

Tech specs: USB PORTS (2): Input: 110-250V, 50/60Hz, 10A. Output: 5V, 2.1A. POWER OUTLETS (2): 110-250V, 50/60Hz. Max current 10A. Max power 800W.

Materials: Eco-Friendly Silicone + ABS + Electronic Components. 
Product weight & dimensions: 12 oz, 5.25 x 5.25 x 1.75" out of packaging. 16 oz, 6.75 x 6.25 x 2" in packaging.