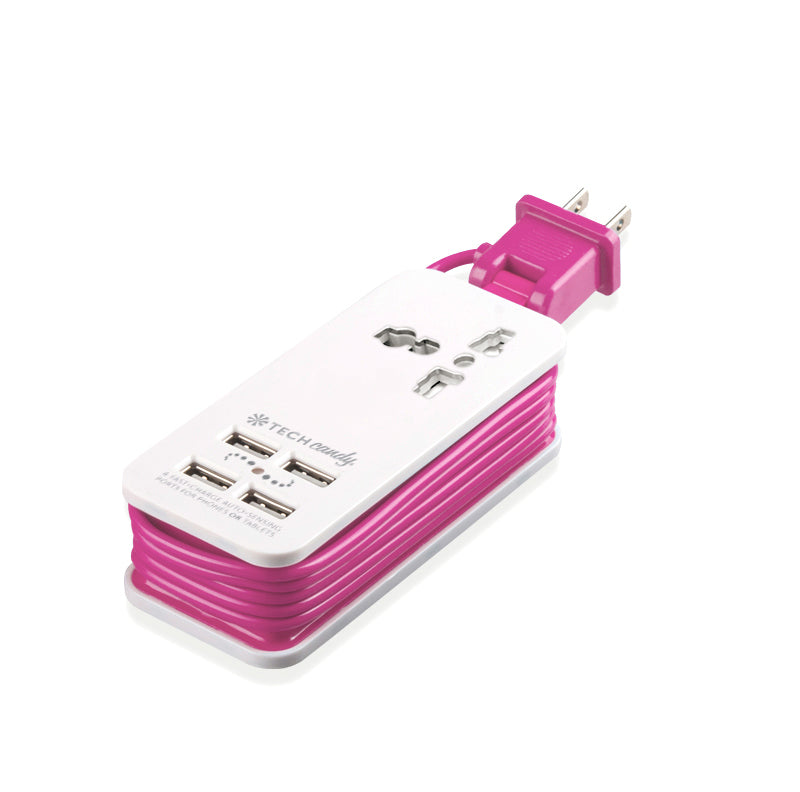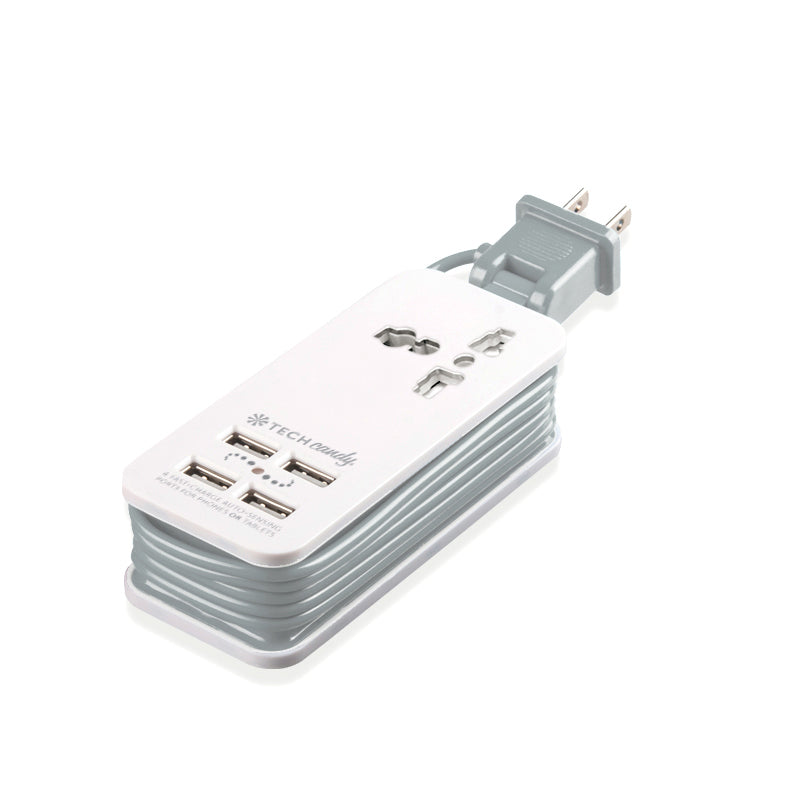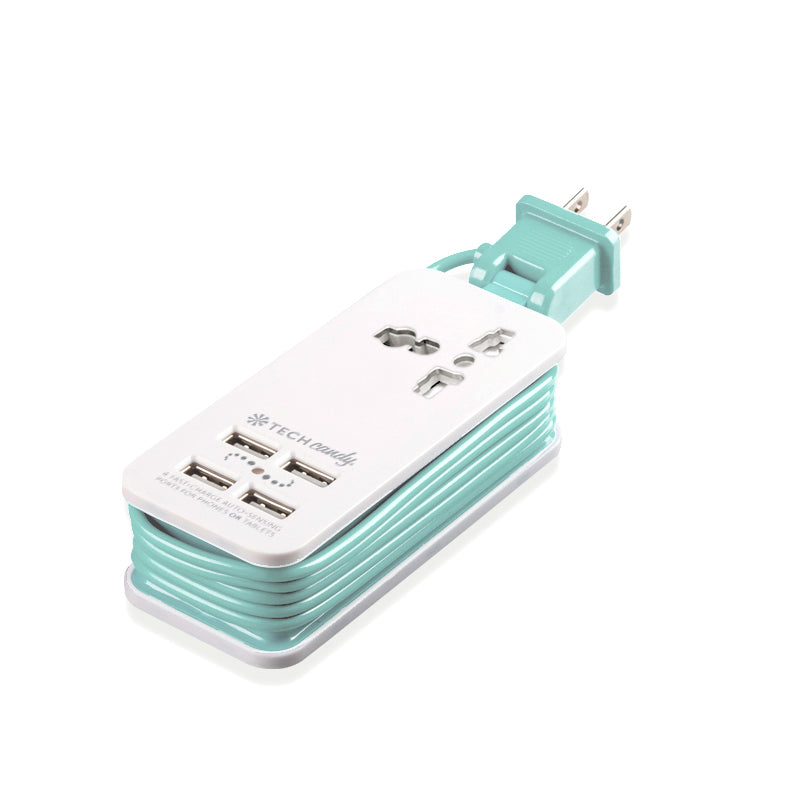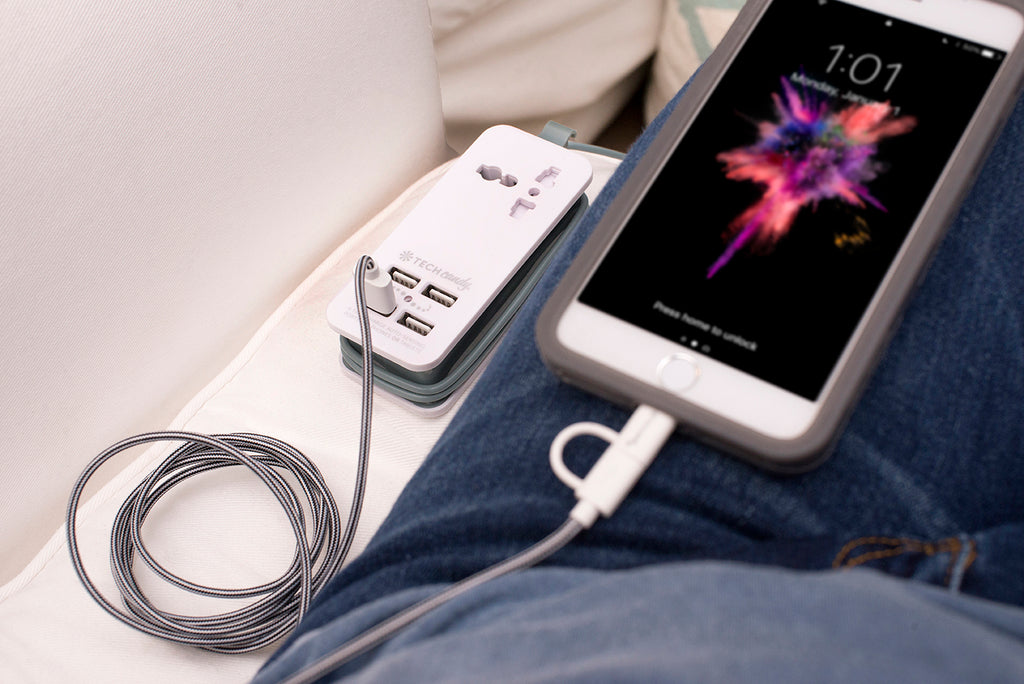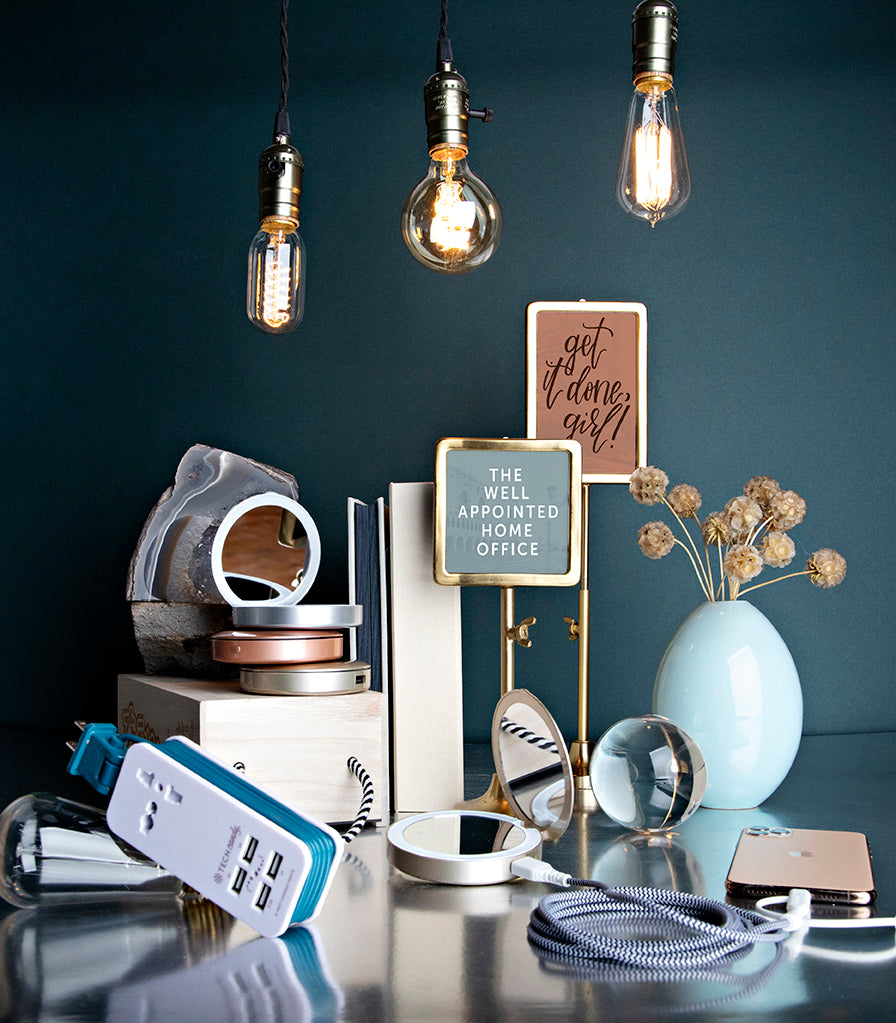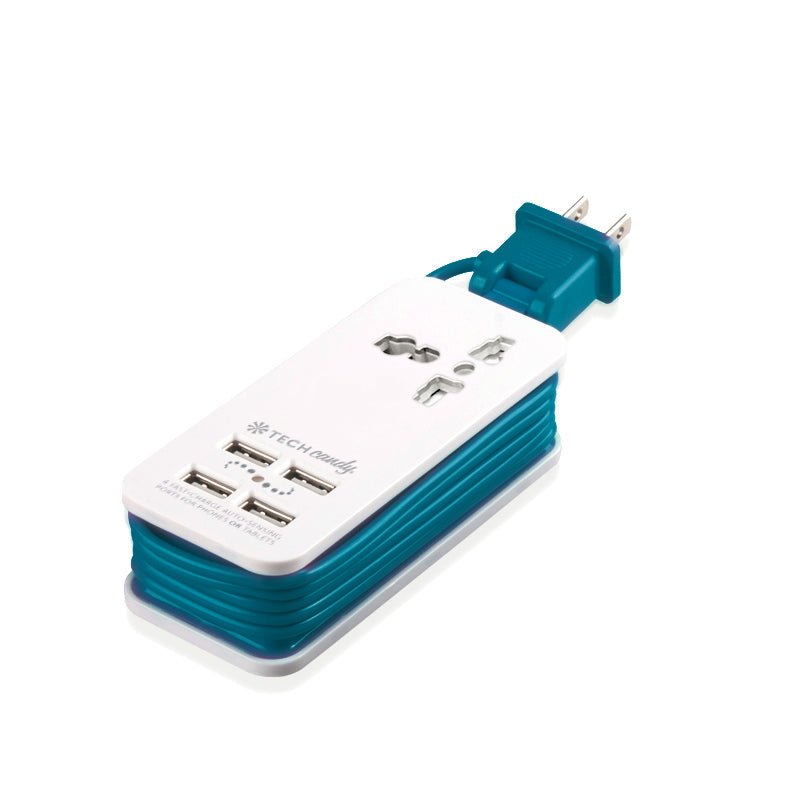 $34.99
$0.00
Power Trip Outlet + USB Port Travel Charging Station : Light Slate
Together, we'll really go places.
A universal outlet & 4 USB ports nestle together in 1 compact travel charging station, your co-pilot to help charge your every device.

4 USB 2.0 Smart Chip ports & 1 copper 3-prong universal outlet are strong enough to handle 5 devices at once.

When you plug into the USB port, the Power Trip senses your specific device & delivers the right amount of power, charging as fast as possible. Over-voltage protection assures a stable current to your gadgets.

The heavy-duty 5' long cord winds neatly around the device when not in use, keeping your bag tidy.

You'll never have to search for that elusive USB adapter again. And with the Power Trip, you'll never want to leave home without it, either.

WHEN USING OVERSEAS: 

You can use the Power Trip to travel outside the US.

Provide an adapter for use at the wall, and plug only dual-voltage devices into the Power Trip.




WHEN USING IN THE US: You can obviously use the Power Trip in the US & you can plug in either a US-shaped plug end (standard 110V plug end we all know & love) or a European-shaped plug end (the large, 220V two-pronged plug end that looks so strange to us here in the US) into the Power Trip outlet safely. You do not need a power converter at the US wall outlet.

Tech specs: USB PORTS (4): Input: 110–250V, 50–60Hz, 6A. Output: 5V, 2.4A, total 4.2A. POWER OUTLET (1):  Input: 110–260V, 50–60Hz. Max power: 500W.

Materials: ABS + Electronic Components.

Product weight & dimensions: 6 oz, 5.25 x 2 x 1.75" out of packaging. 8 oz, 7.25 x 3 x 1.75" in packaging.