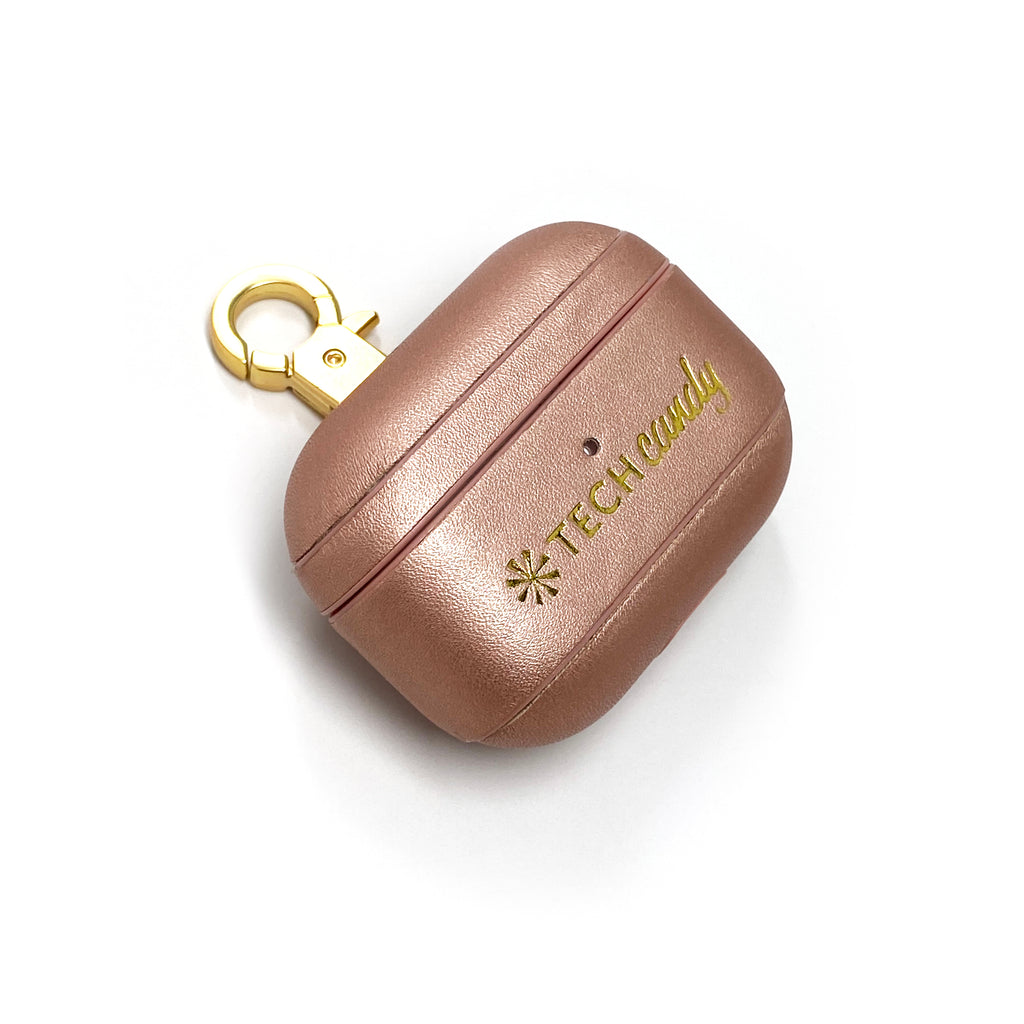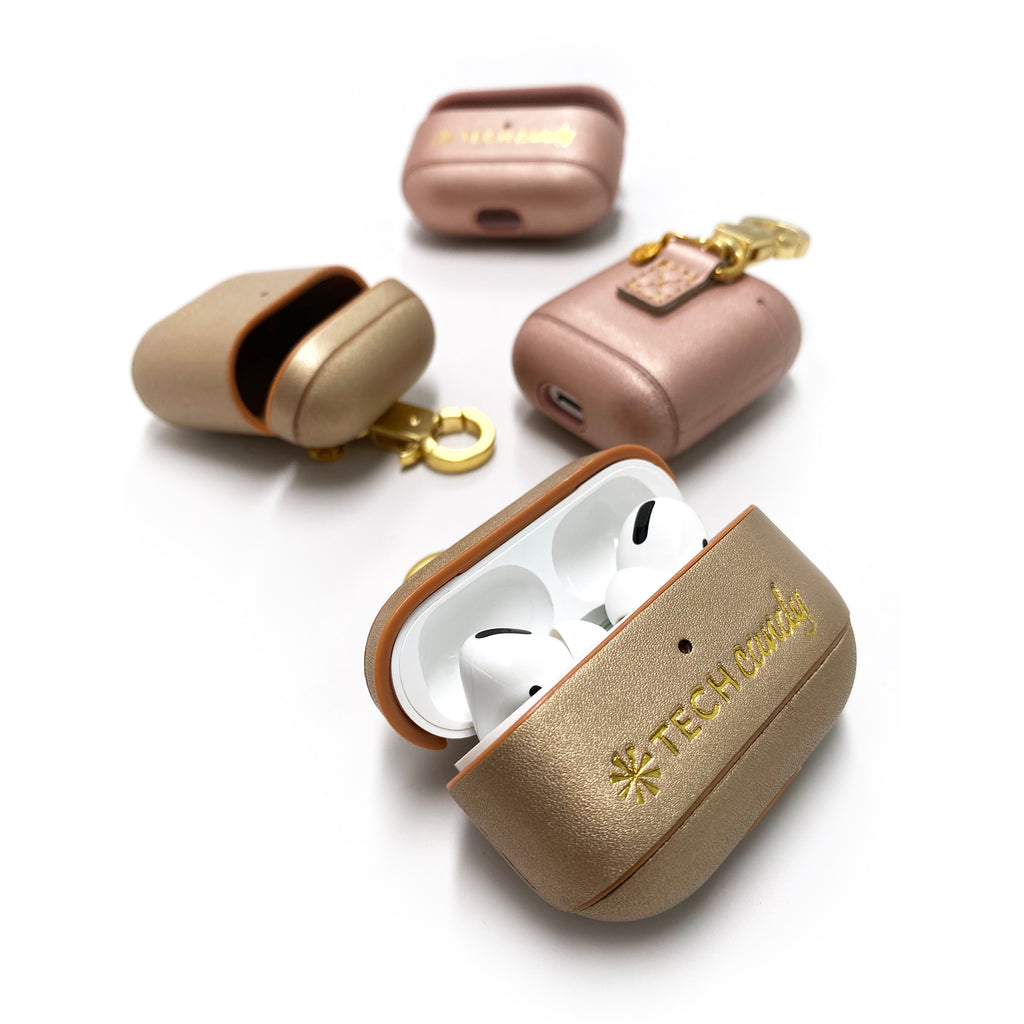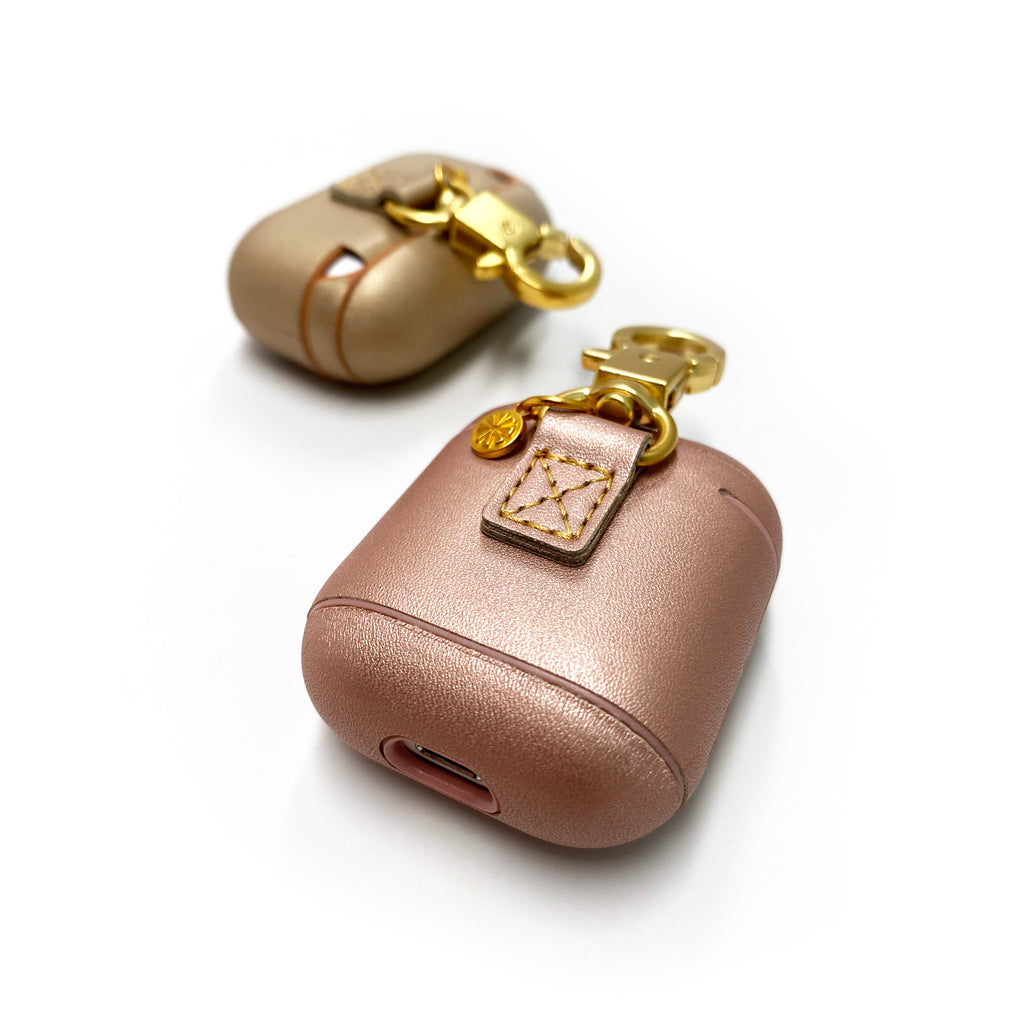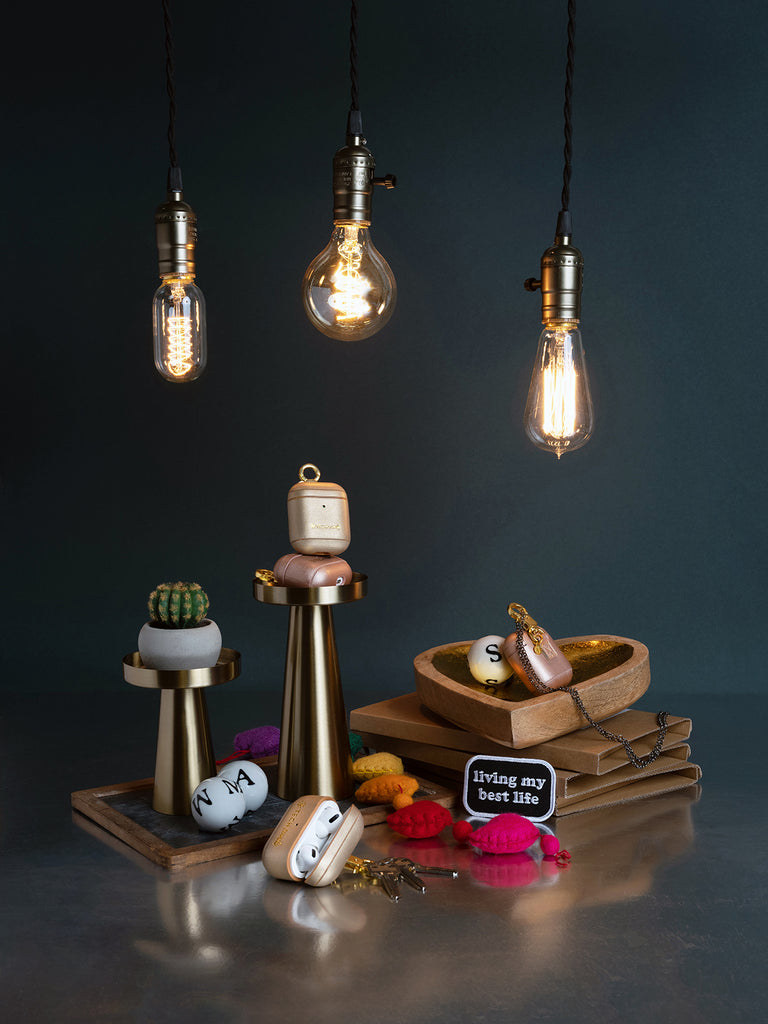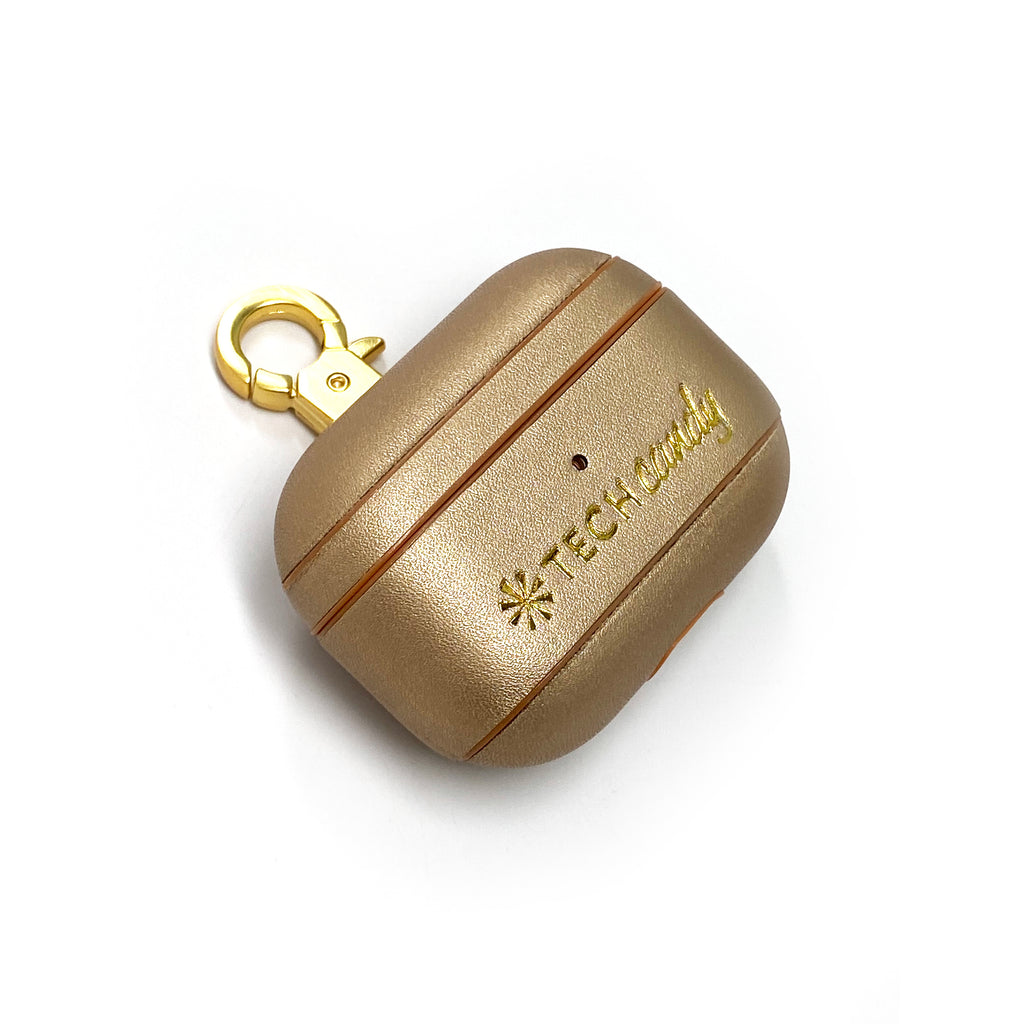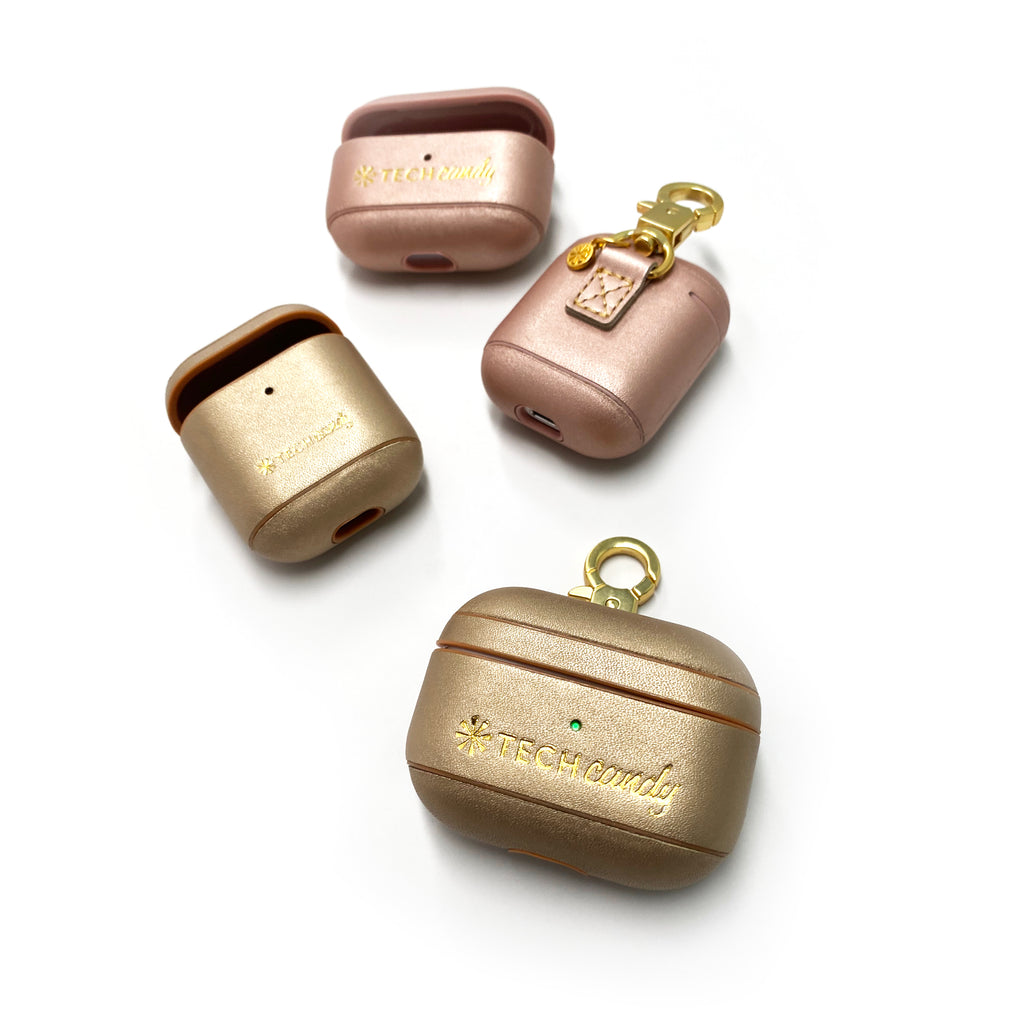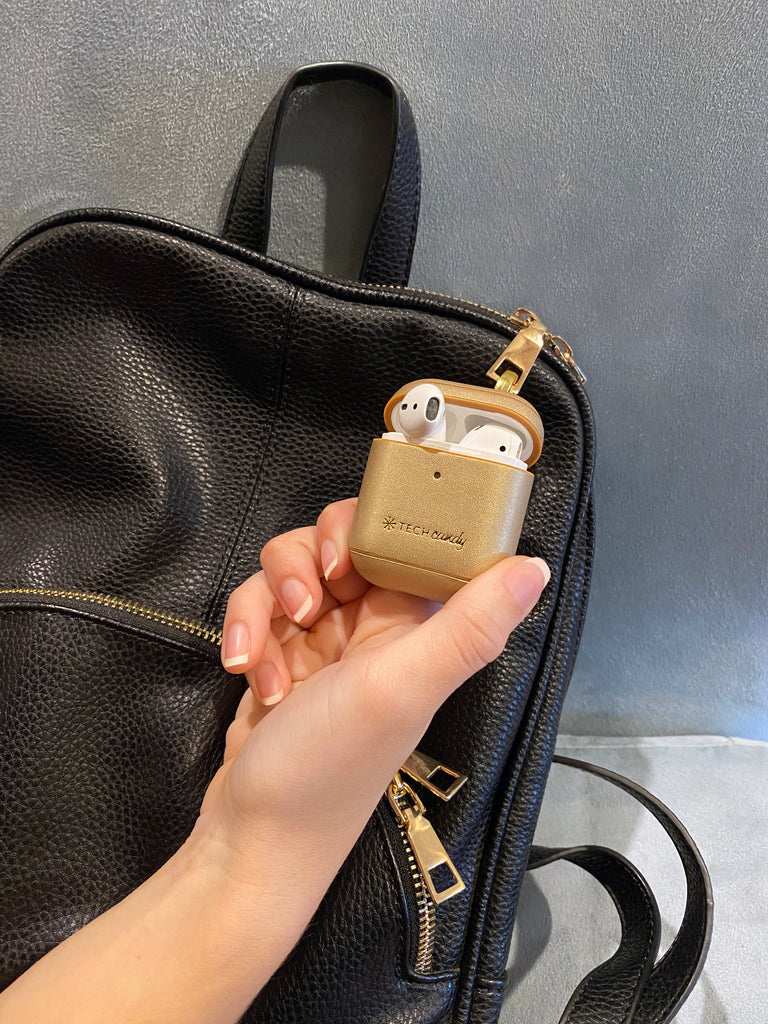 $19.99
$28.99
Mixed Metals AirPods Pro Case : Rose Gold
Got AirPods Pro? They deserve this case.
Who doesn't love their AirPods? Who doesn't hate the thought of losing them? This case sports a heavy handbag-quality metal clasp, allowing you to conveniently clip your pods to your purse or bag. Those babies are stayin' put.
Clasp panel features high-quality metallic stitching of heavyweight thread.
Vegan leather is finished with a luxe metallic sheen in Rose Gold.
Made with exacting specifications to fit the AirPods Pro in their charging case. The AirPods Pro charging case slides perfectly inside & the case fits like a glove. Top closure snaps shut crisply just like your pods do.
Keep your pods inside this case while you charge from the opening on the case bottom. Beauty and brains.
Materials: PC + Vegan PU Leather + Microfiber + Zinc Alloy.