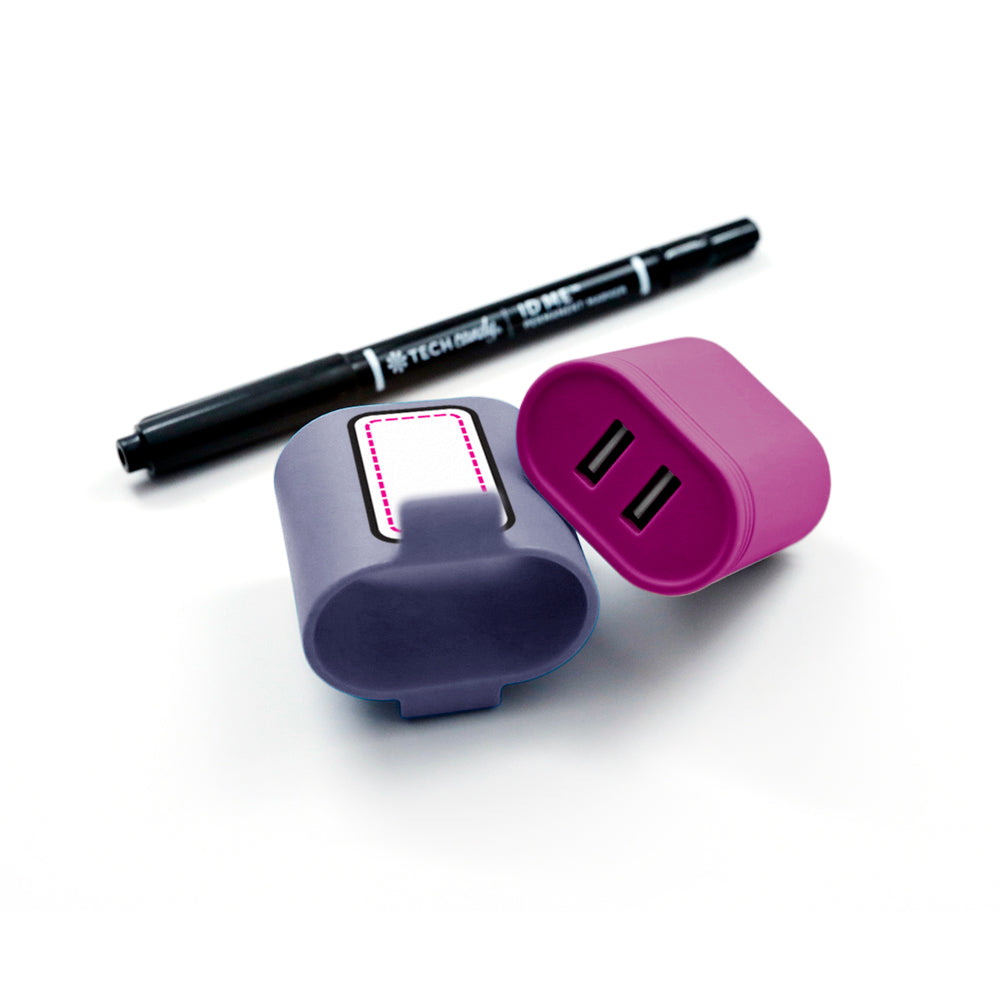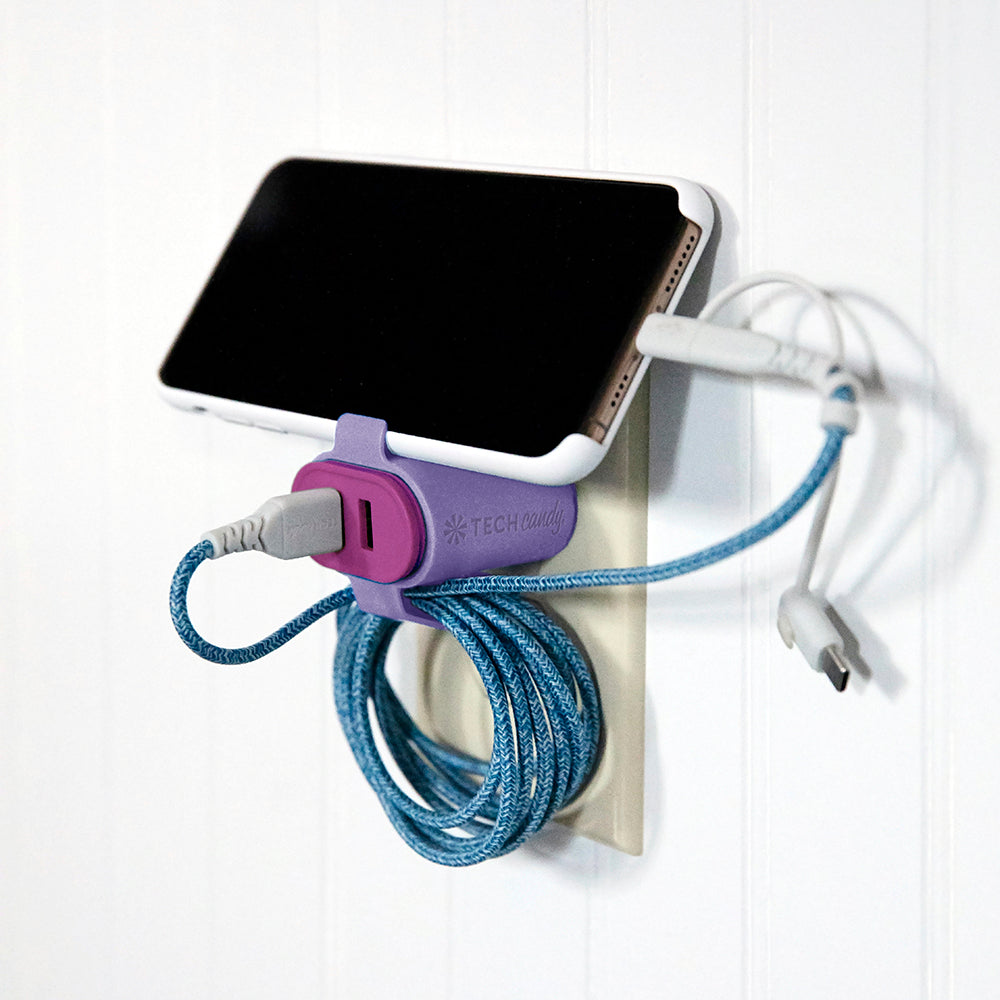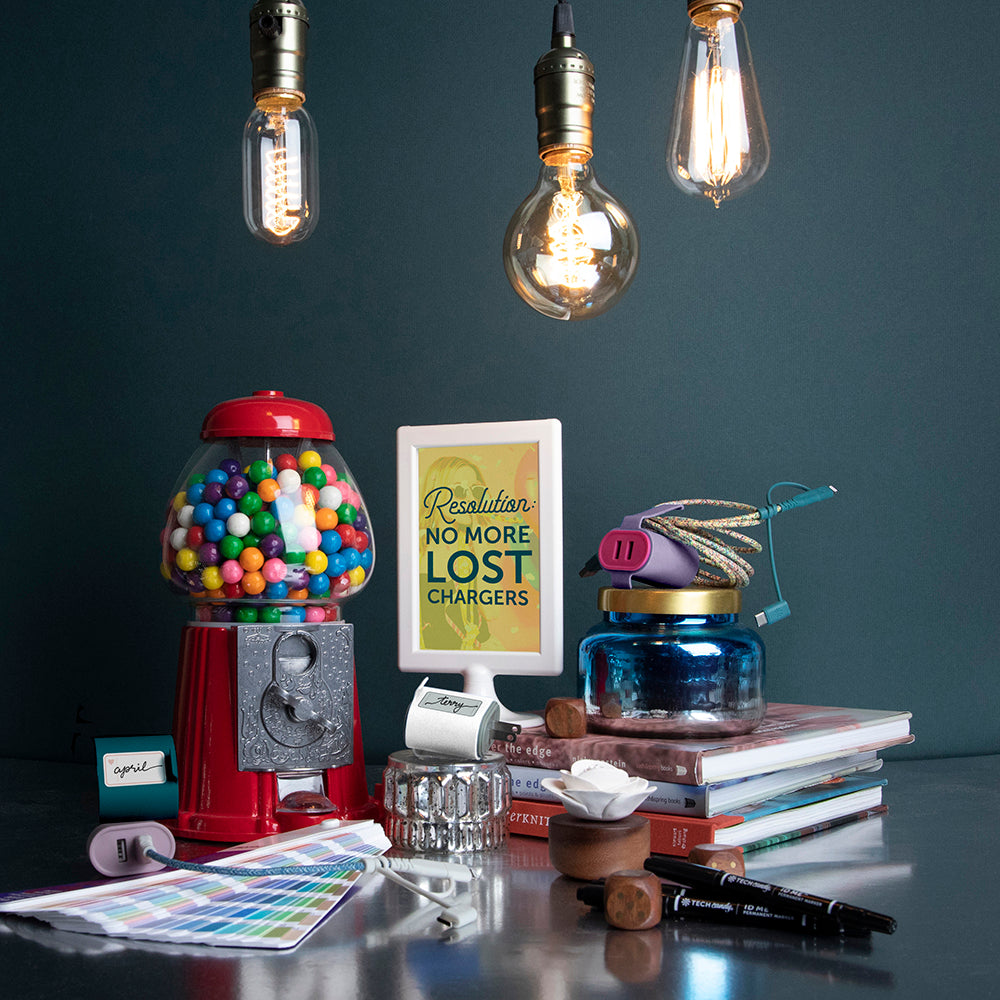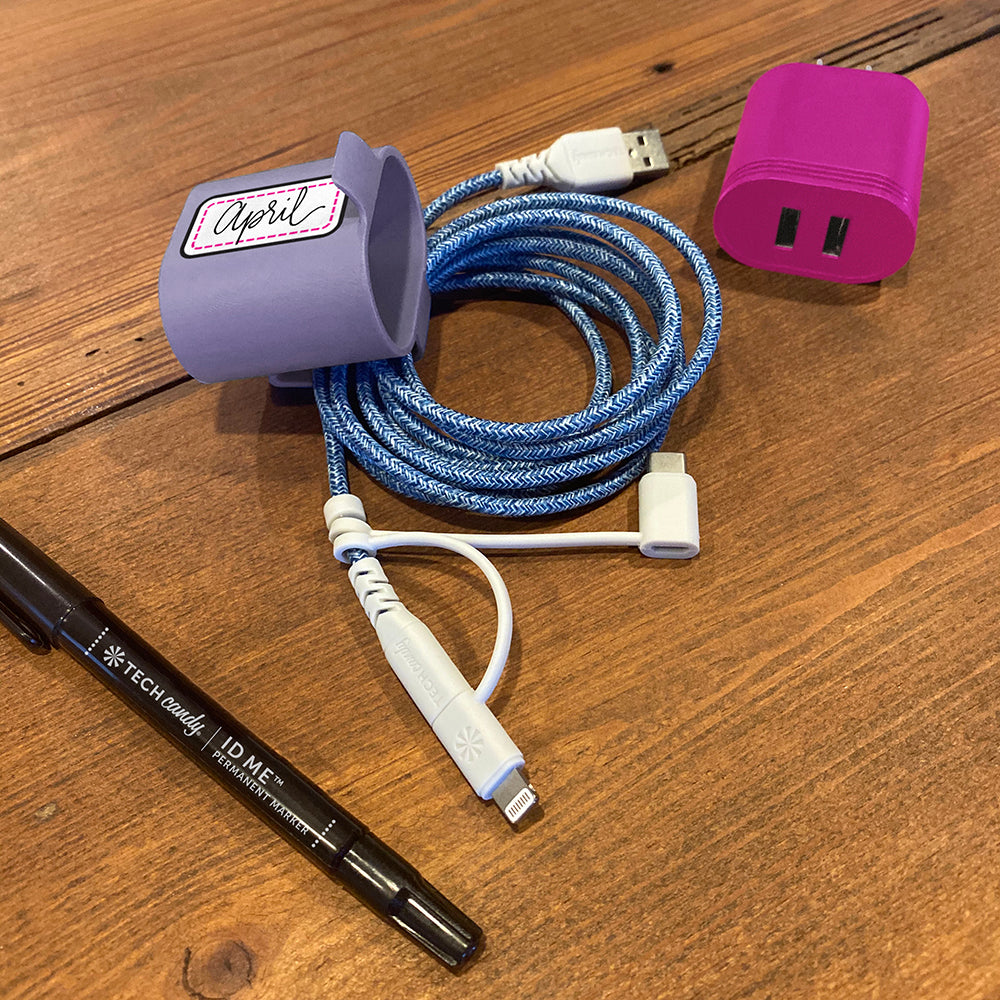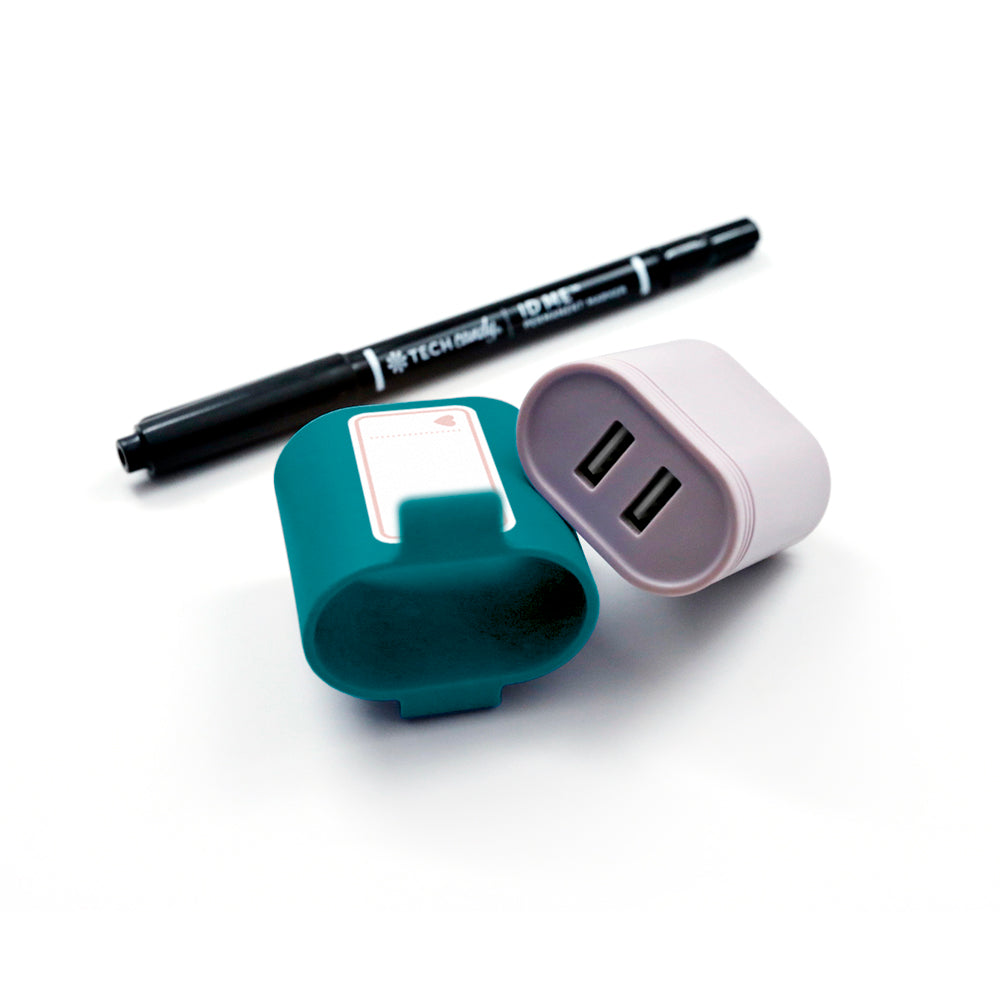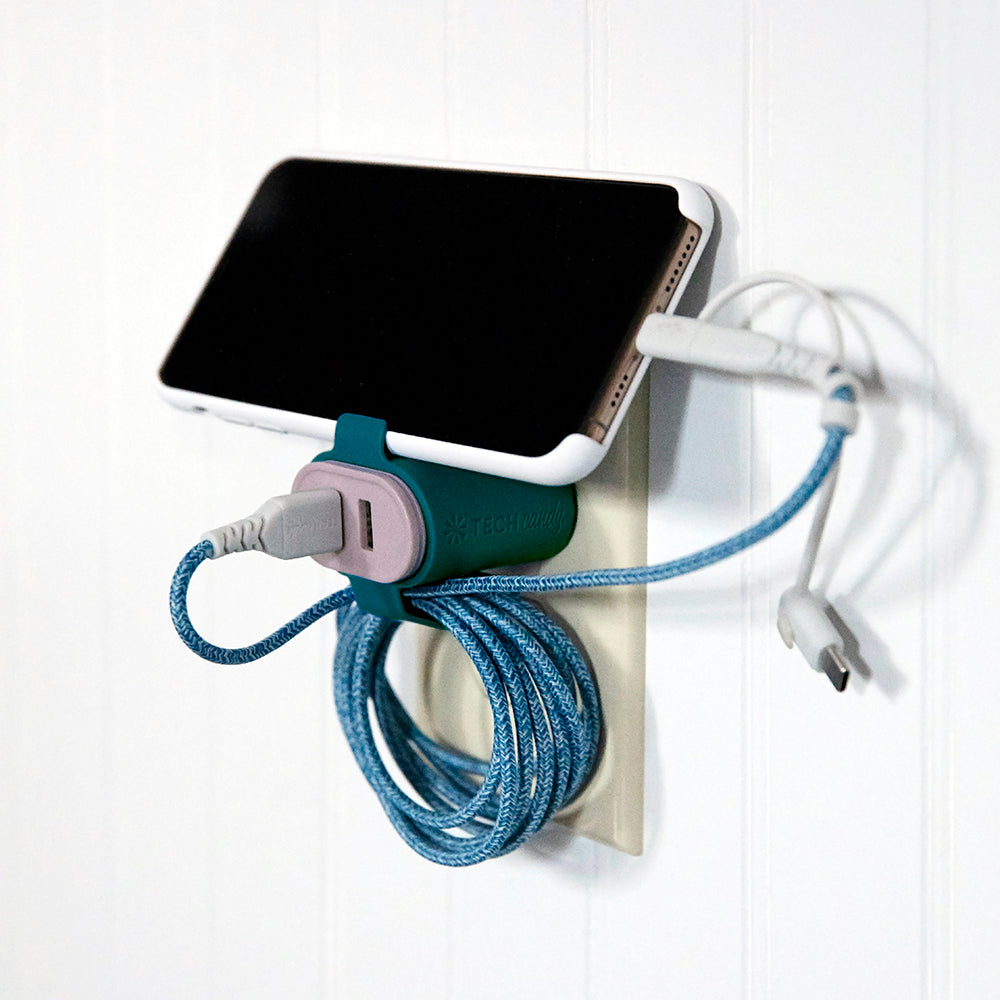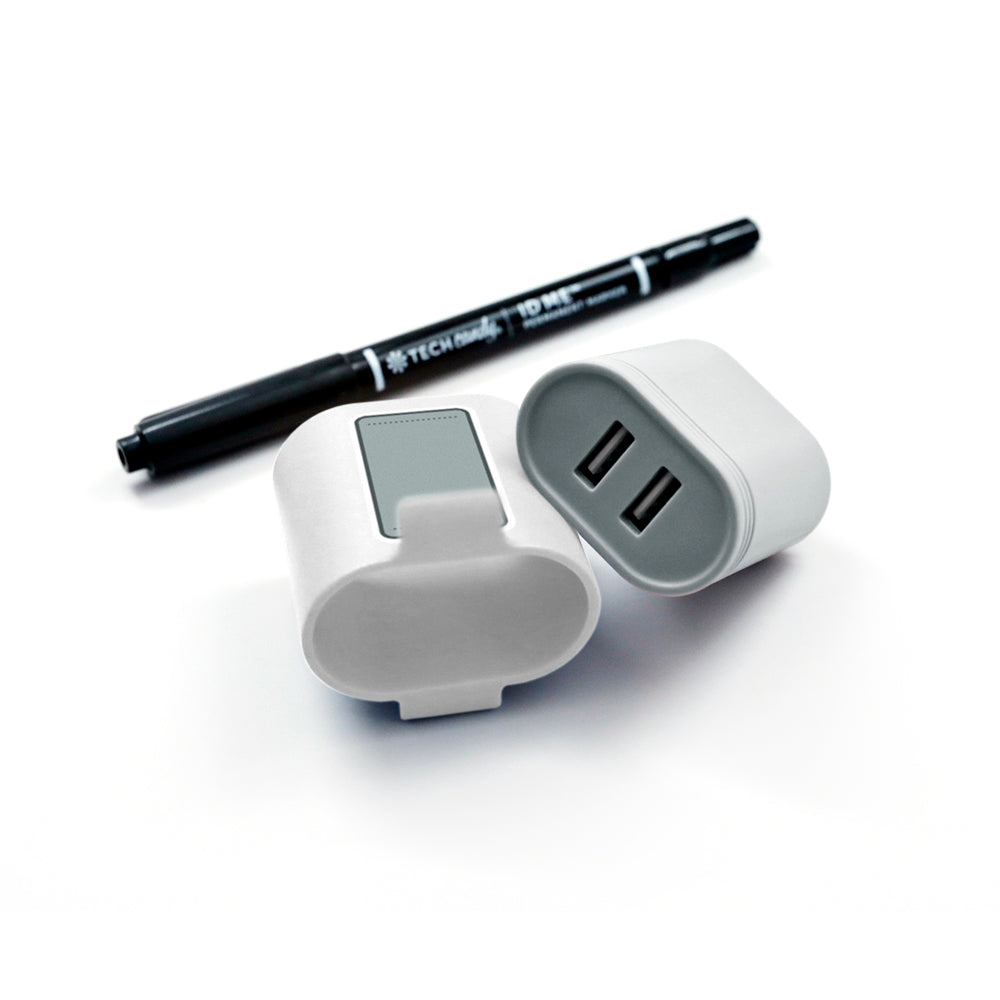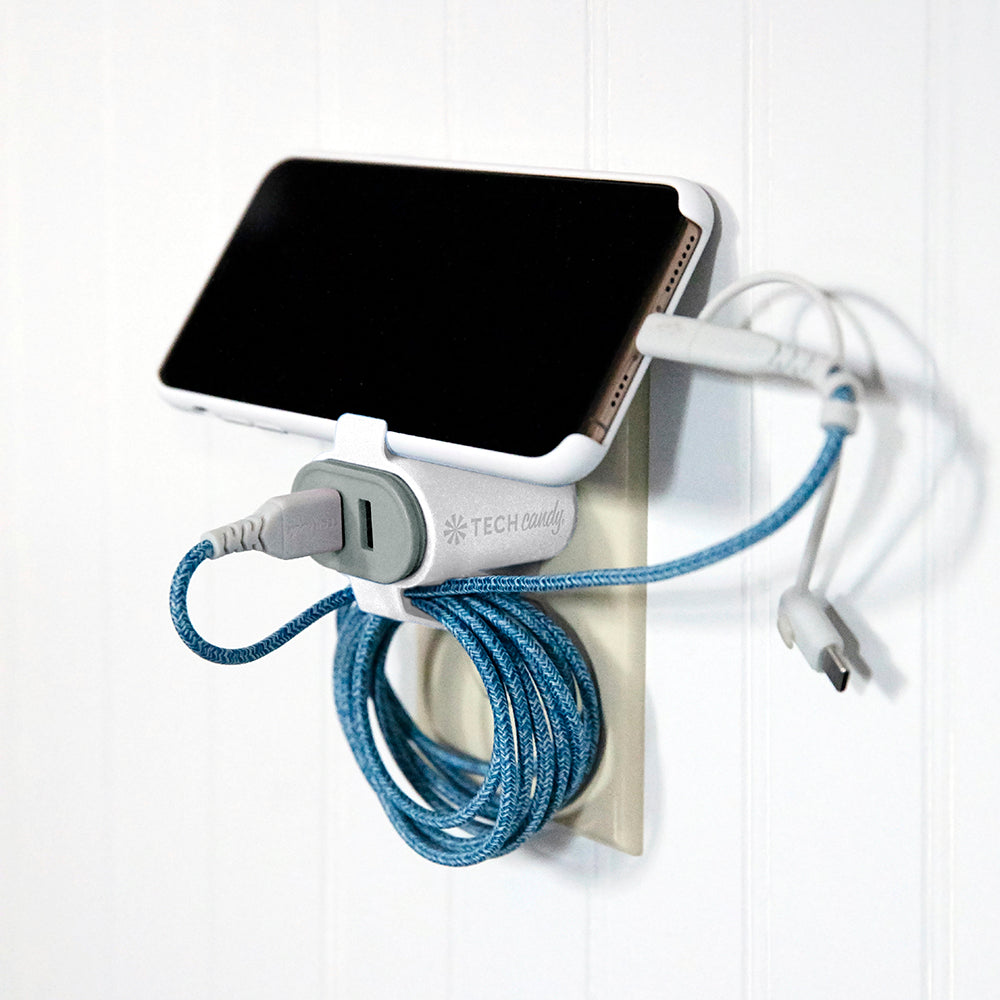 $14.99
$18.99
ID Me Customizable USB Power Adapter Set : Lavender/Bright Pink
Tell the world that wall charger is yours.

Calm your OCD tendencies with this sanity-saving little set that quiets so many of life's tech headaches. Each set contains 3 pieces:
OUTER SHELL: Phone stand "shelf" holds your phone at any outlet while the cord "clip" levitates your cord in a nice little bundle off the counter or floor. 

INNER USB WALL CHARGER: You are nearby, watching calmly, nodding slowly, as your phone (any phone, really) gets all charged up by the color-coordinated USB power adapter. Dual ports allow you to charge two phones at once. Now, this is what you call living.
BRANDED PERMANENT MARKER: Customize with the included double-ended marker by adding your name to claim ID Me™. Announce to the world that this product does, in fact, belong to you & no one else. Or keep it from traveling to your hubby's man cave by labeling it "sewing room".
Materials:

ABS + PC + TPU

+ PP (marker housing).