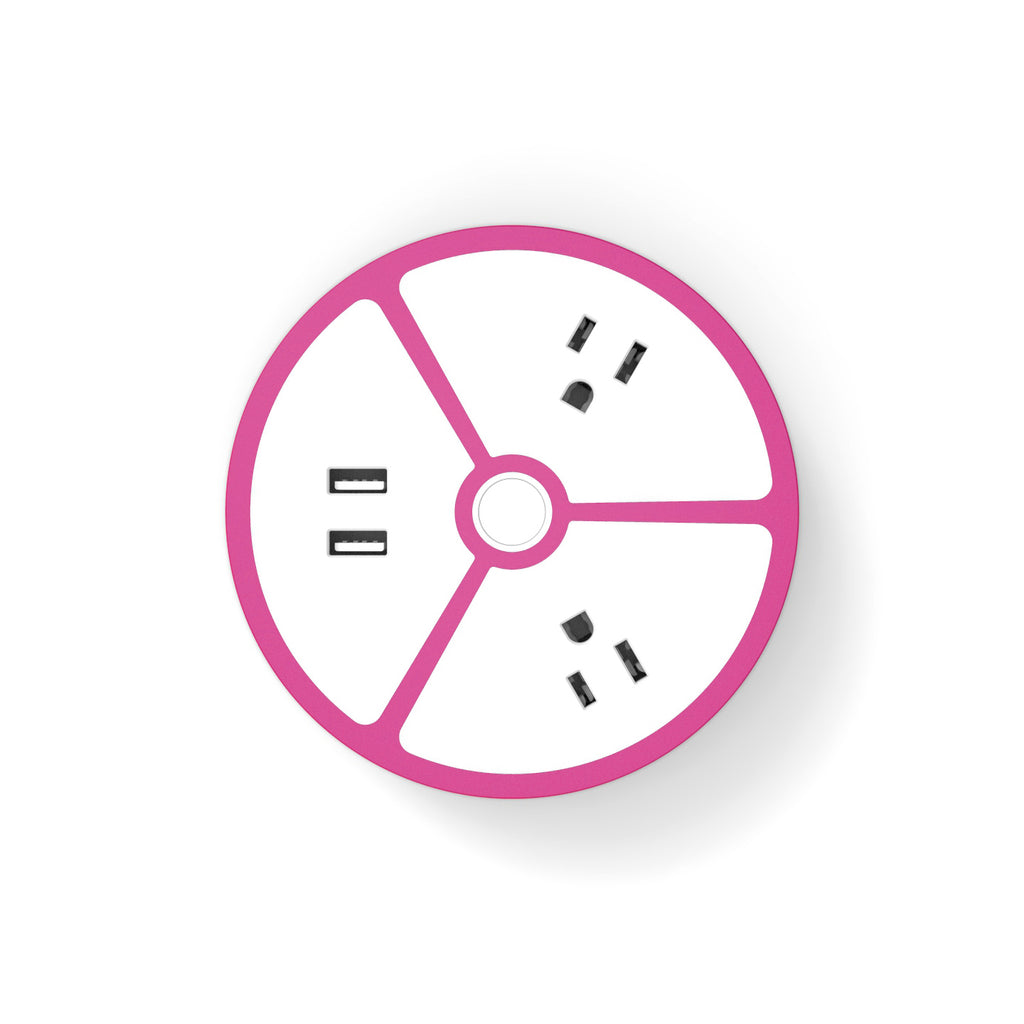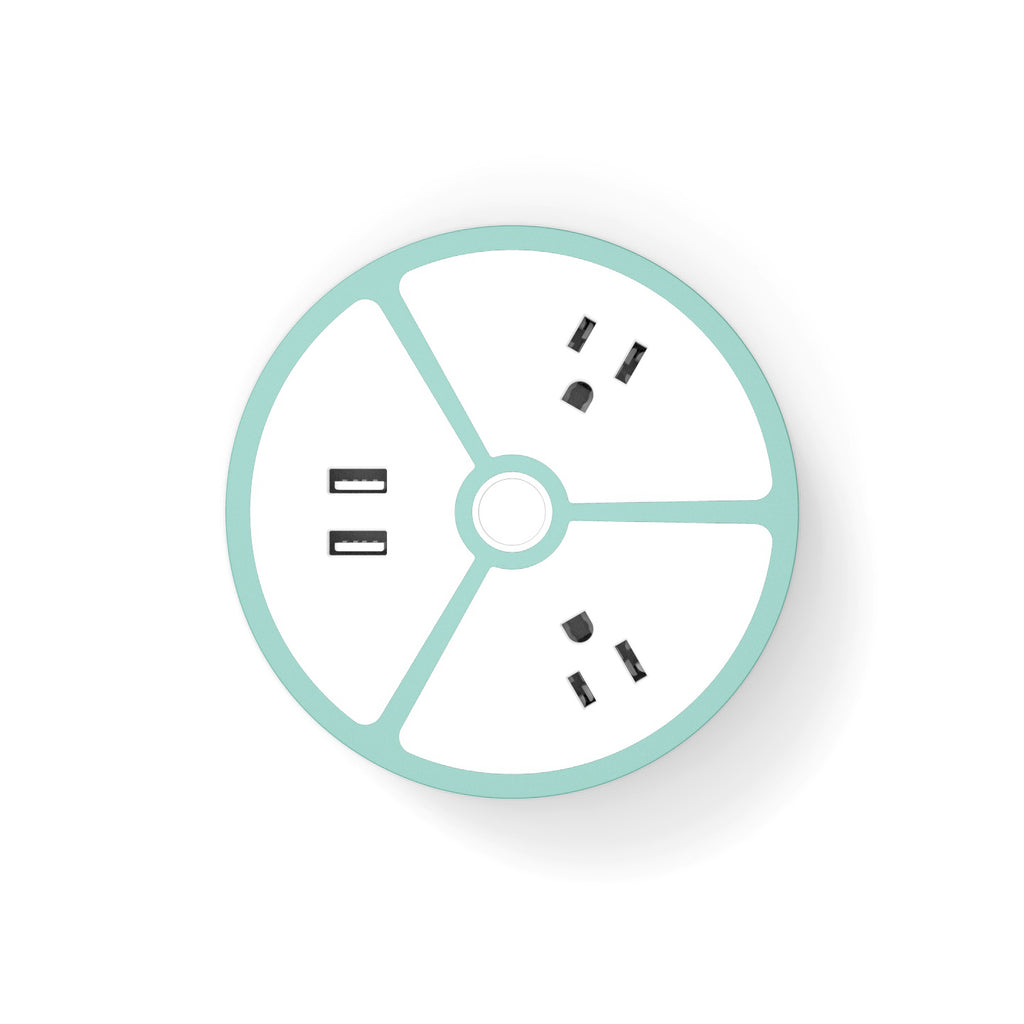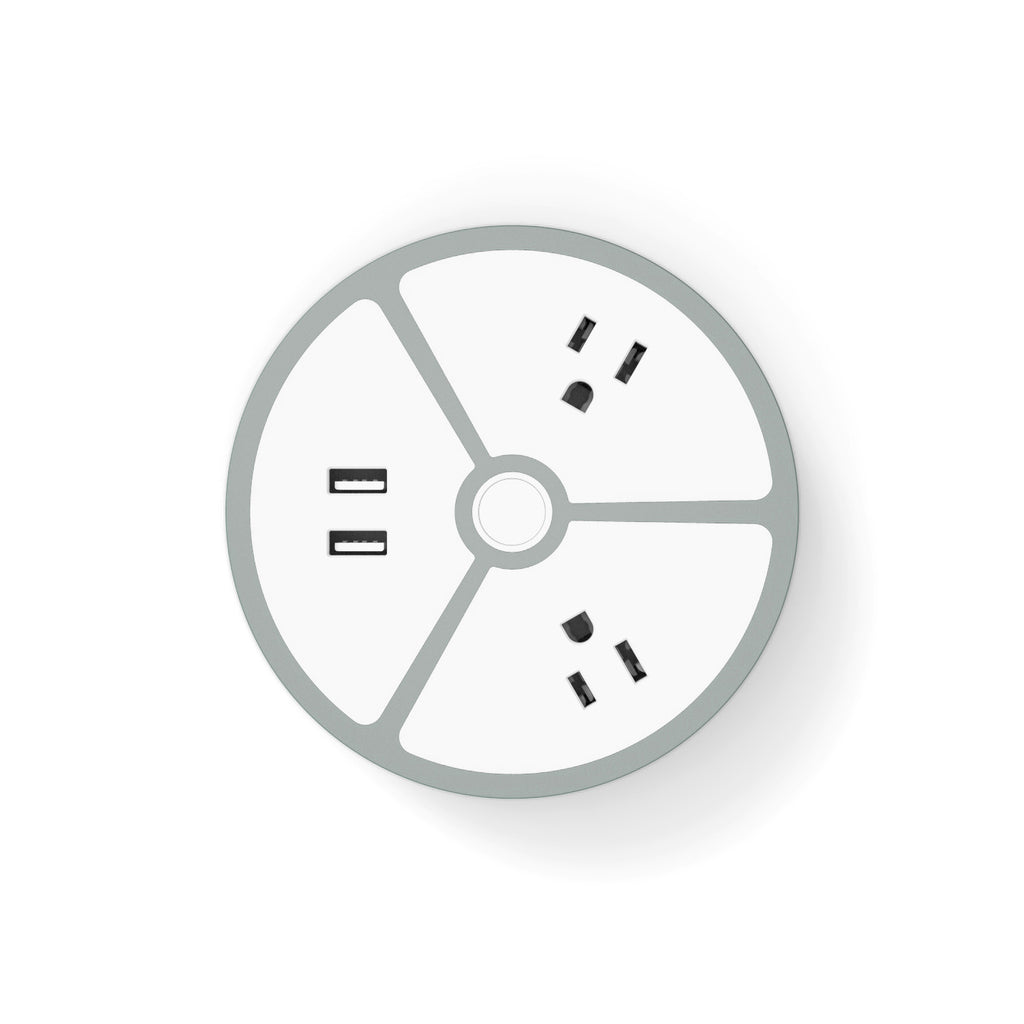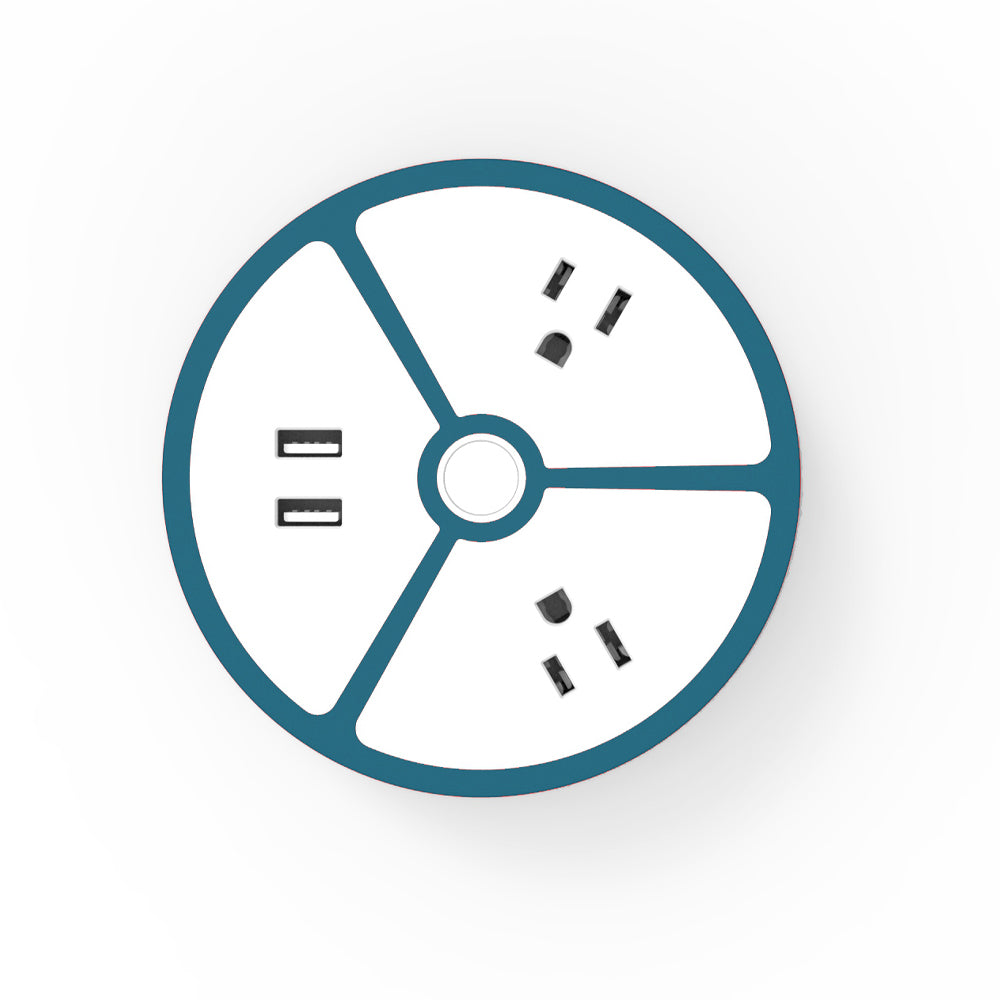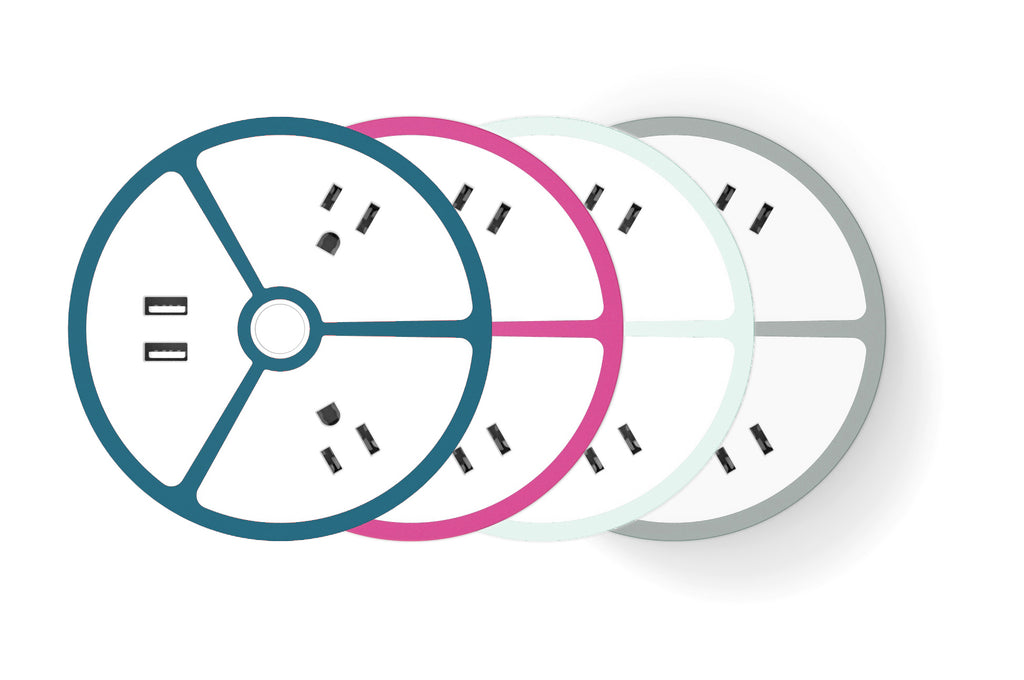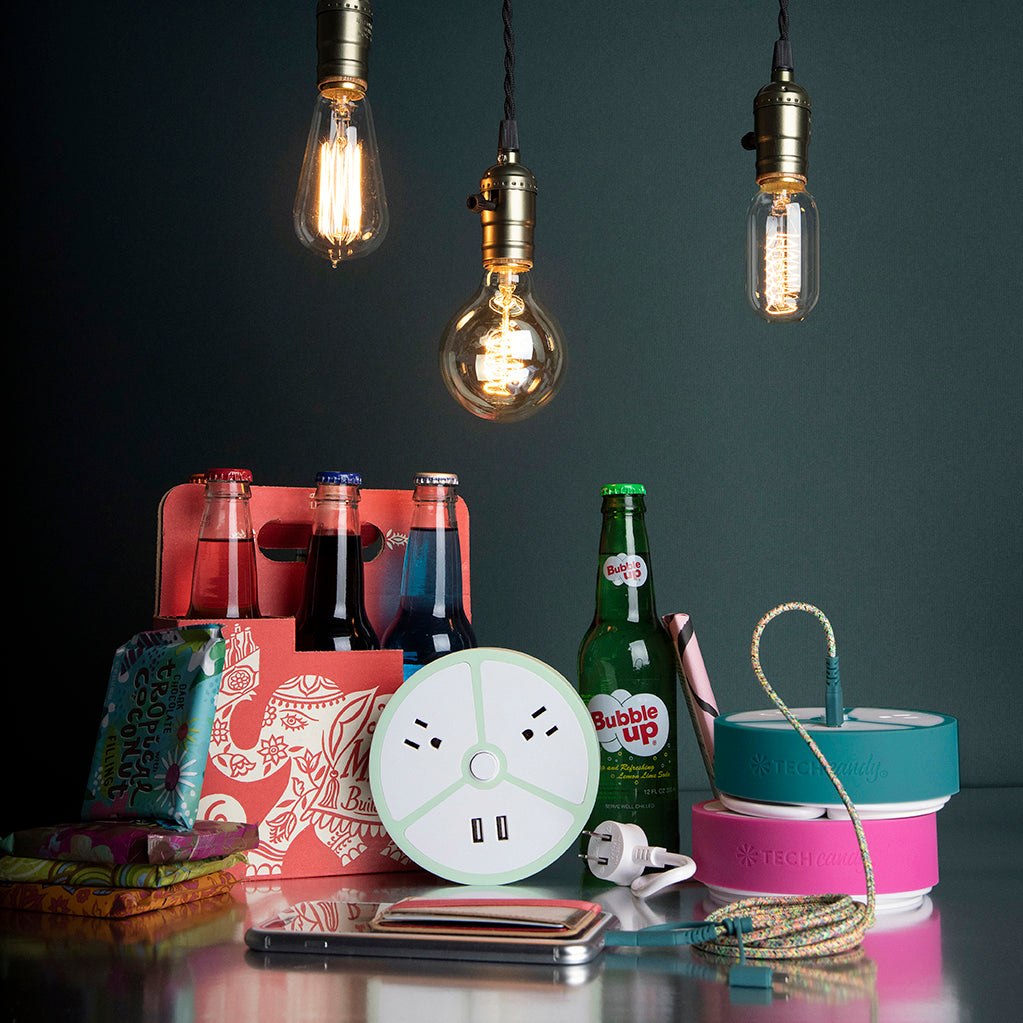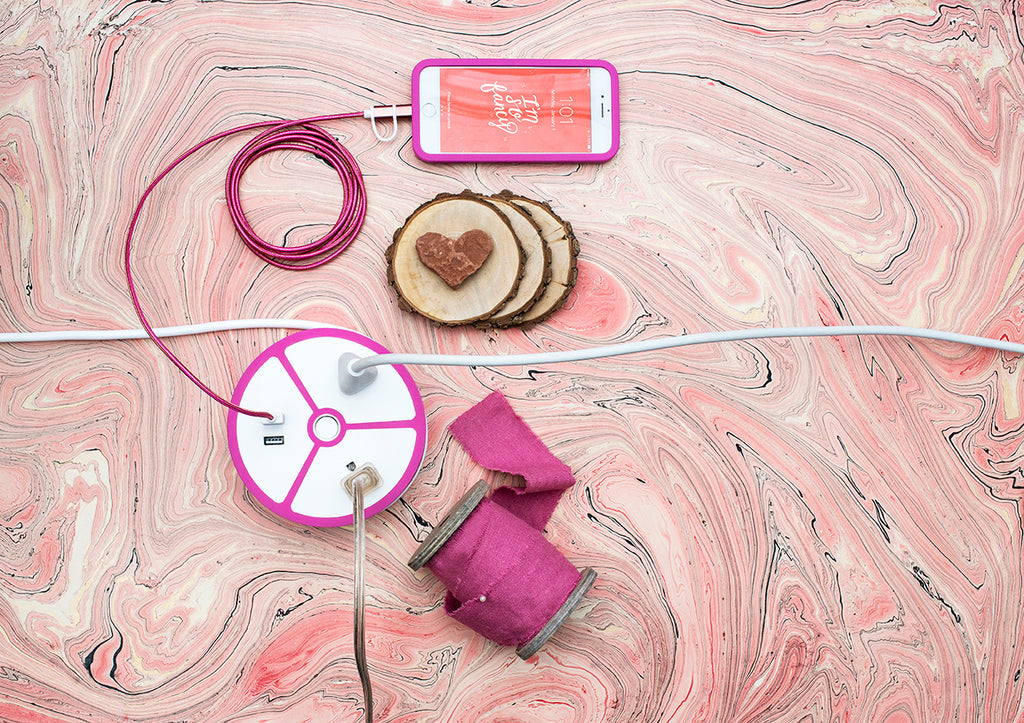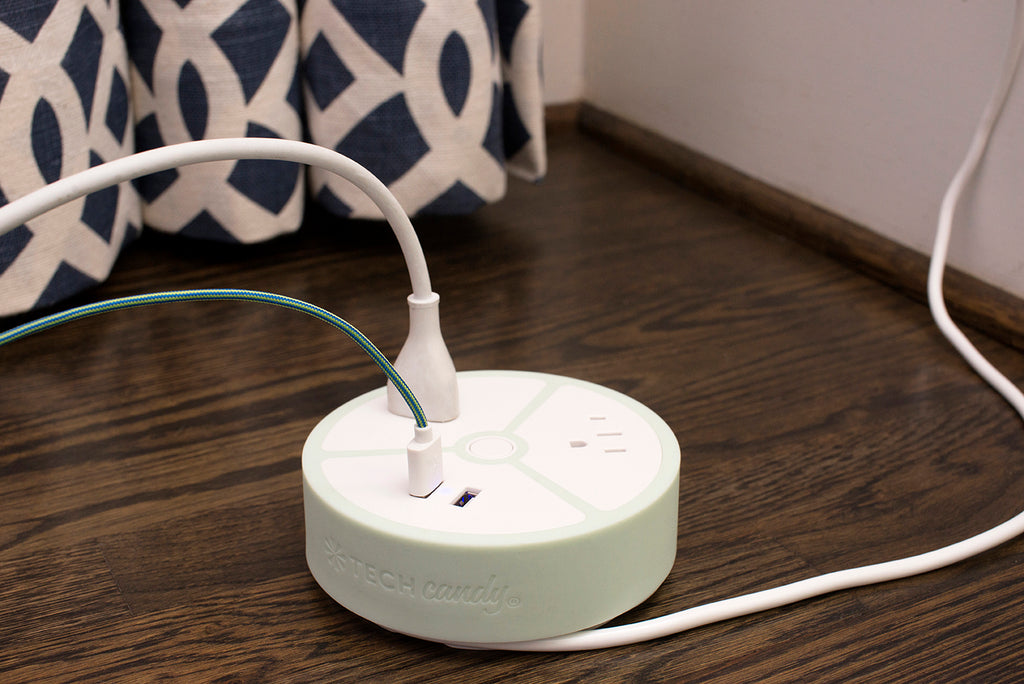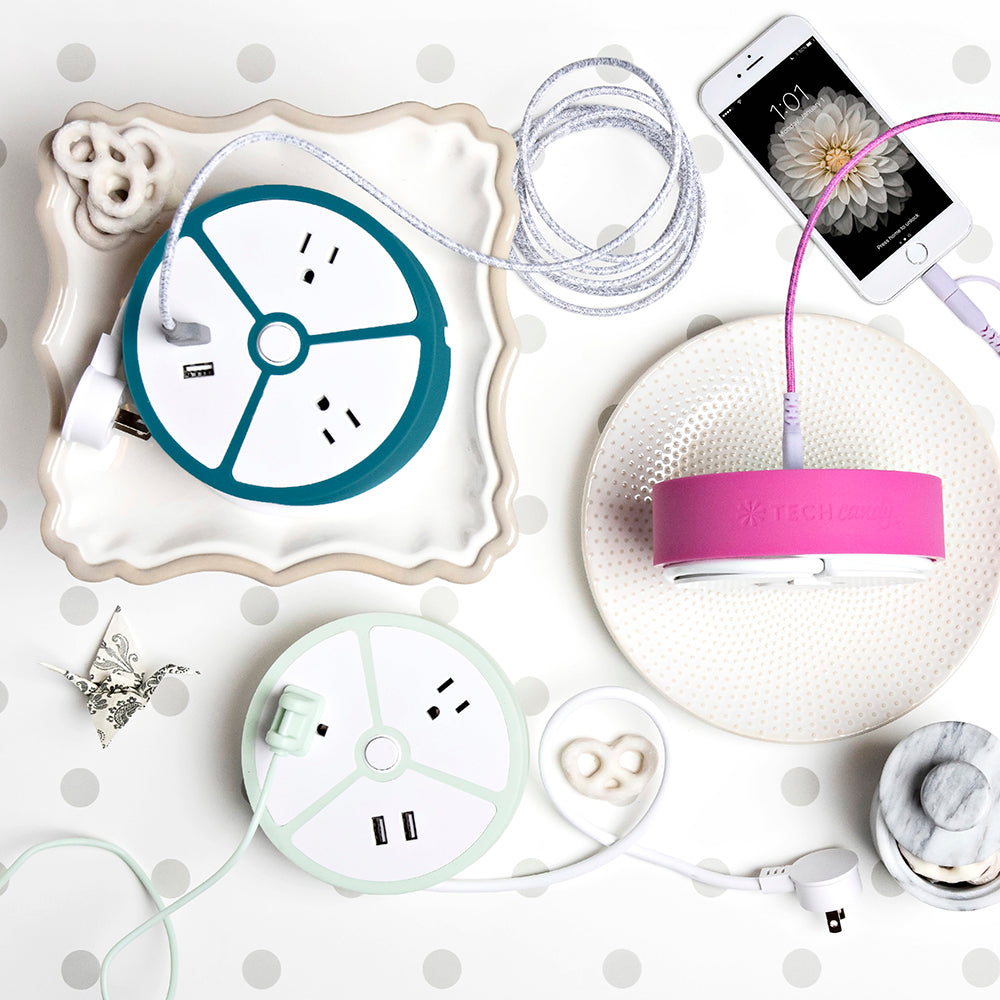 $36.99
$0.00
Power House Outlet + USB Port Charging Station : Light Mint
Leading the cord-clutter resistance with power you're not embarrassed to see on the floor next to the couch.
2 USB 2.0 Smart Chip ports & 2 copper 3-prong outlets are strong enough to handle up to 4 devices at once.

When you plug into the USB port, the Power House senses your specific device & delivers the right amount of power, charging as fast as possible. Over-voltage protection assures a stable current to your gadgets.
The heavy-duty 6' long extension cord winds neatly out of sight when not in use. This integrated cord storage keeps your workspace tidy.

Tech specs: USB PORTS (2): Input: 110-250V, 50/60Hz, 10A. Output: 5V, 2.1A. POWER OUTLETS (2): 110-250V, 50/60Hz. Max current 10A. Max power 800W.

Materials: Eco-Friendly Silicone + ABS + Electronic Components. 
Product weight & dimensions: 12 oz, 5.25 x 5.25 x 1.75" out of packaging. 16 oz, 6.75 x 6.25 x 2" in packaging.