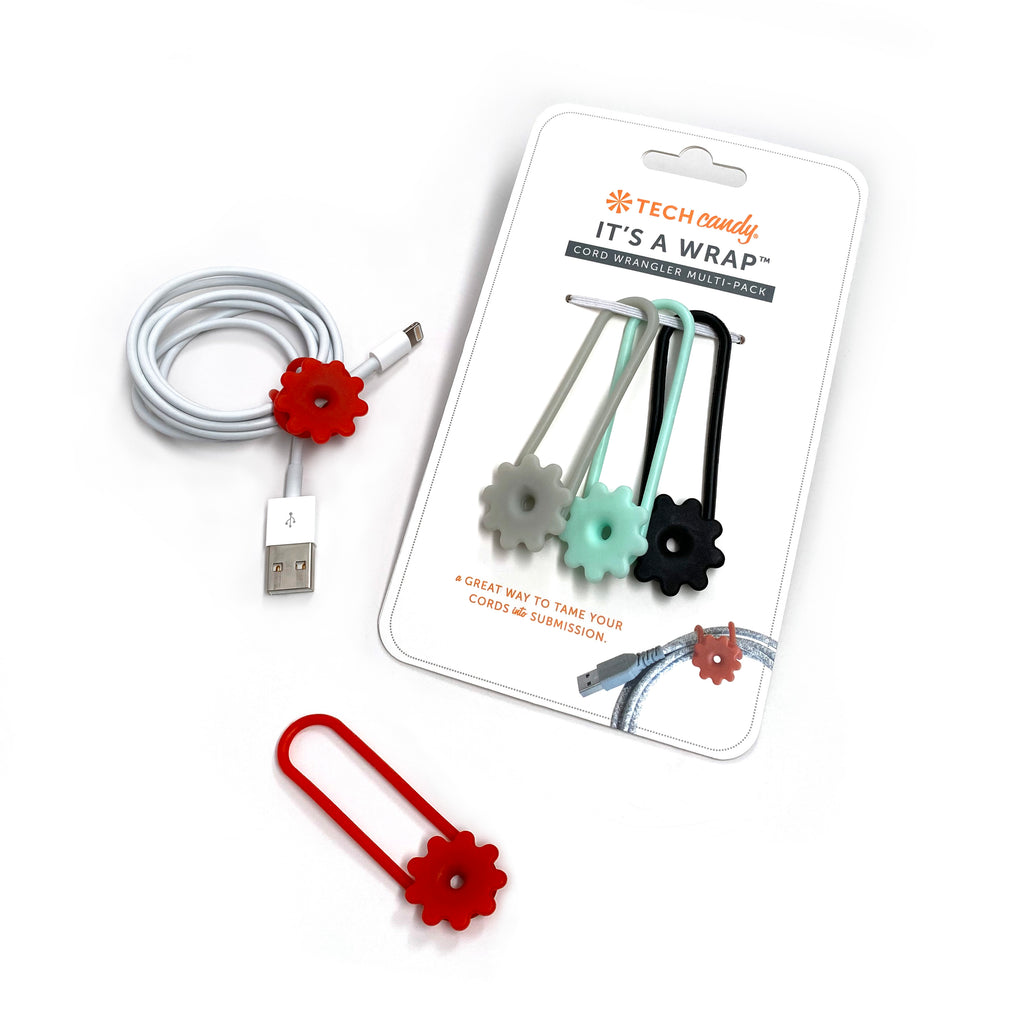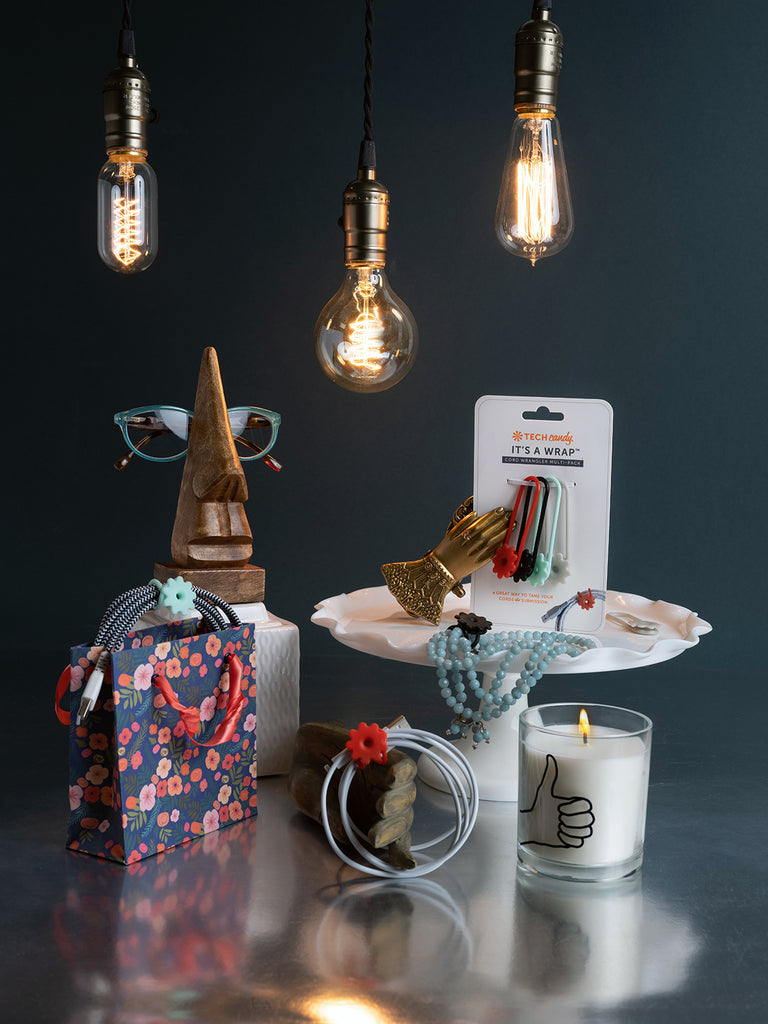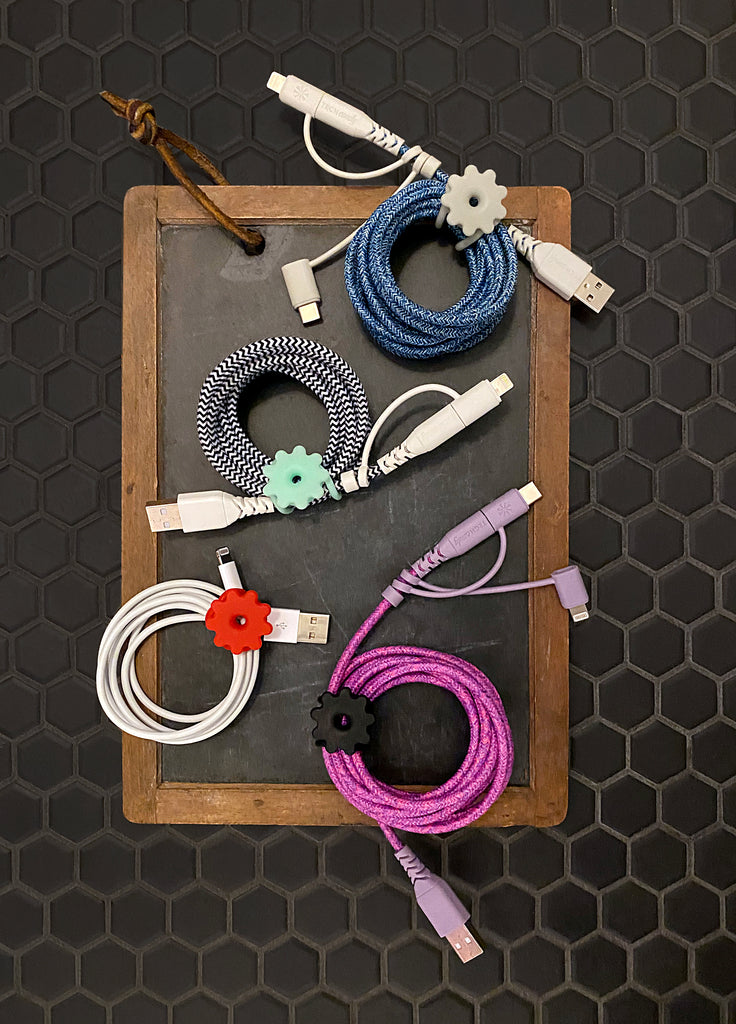 $11.99
$0.00
It's A Wrap Cord Wrangler : Multipack
A great way to tame your cords into submission.
We're tired. Tired of peering into the abyss of our tote or kitchen everything drawer, continuing to ignore a mess of tangled cords. One for the charger, one for the portable speaker, one for my phone, another for his phone (we need fewer cords, but that's another issue—see our Triple Headers) & one for something we can't remember what. They snake around, intertwine & leave us feeling like we've gone to battle with too many strings of holiday lights. Life shouldn't be this hard.
Introducing It's A Wrap™. Easy to use, cute little cord wraps that keep everything neat & tidy. Use for your cords, your necklaces, shoot—your holiday lights, for that matter. Then take your blood pressure. Sweet release.
Set contains 4 reusable cord wraps. Each It's A Wrap set contains 1 cord wrangler in each of 4 colors: Red, Black, Mint & Gray.
Material: TPE.