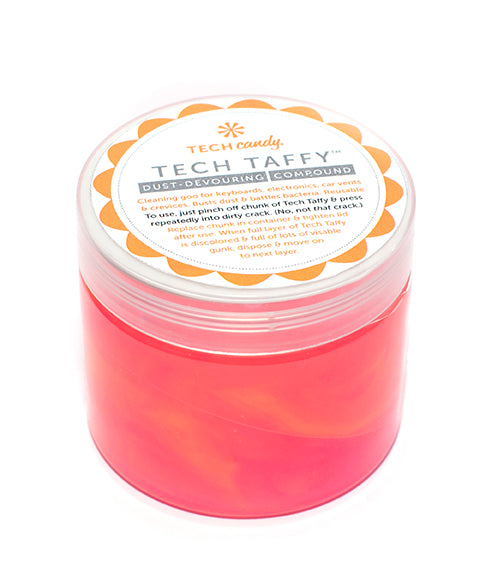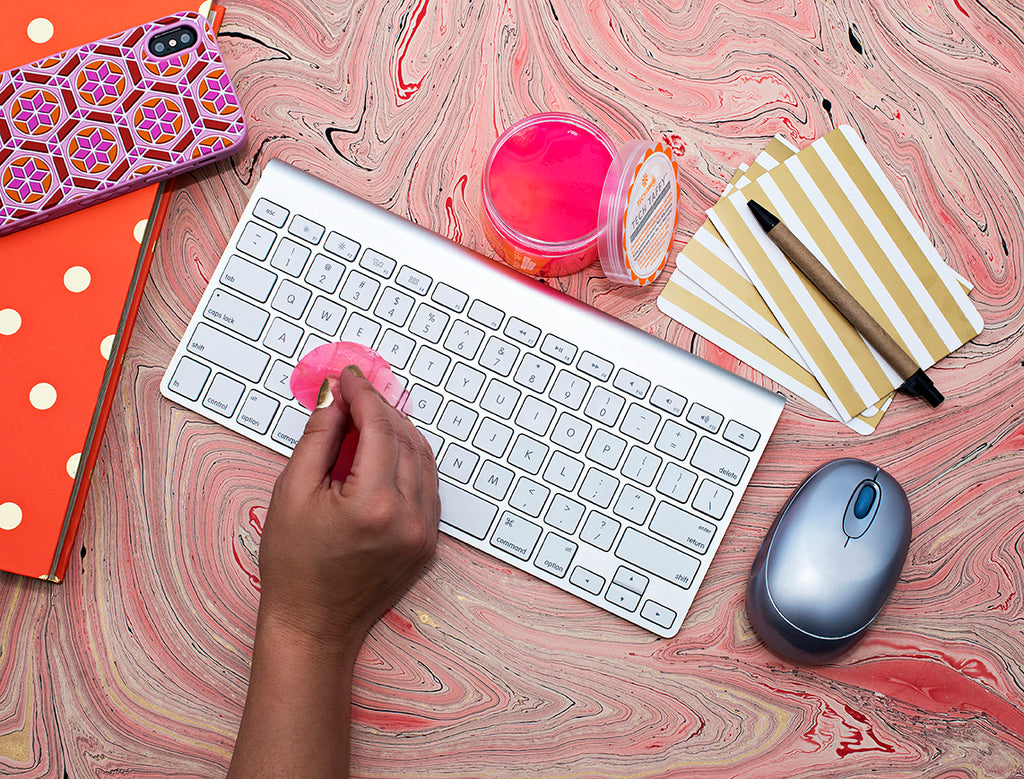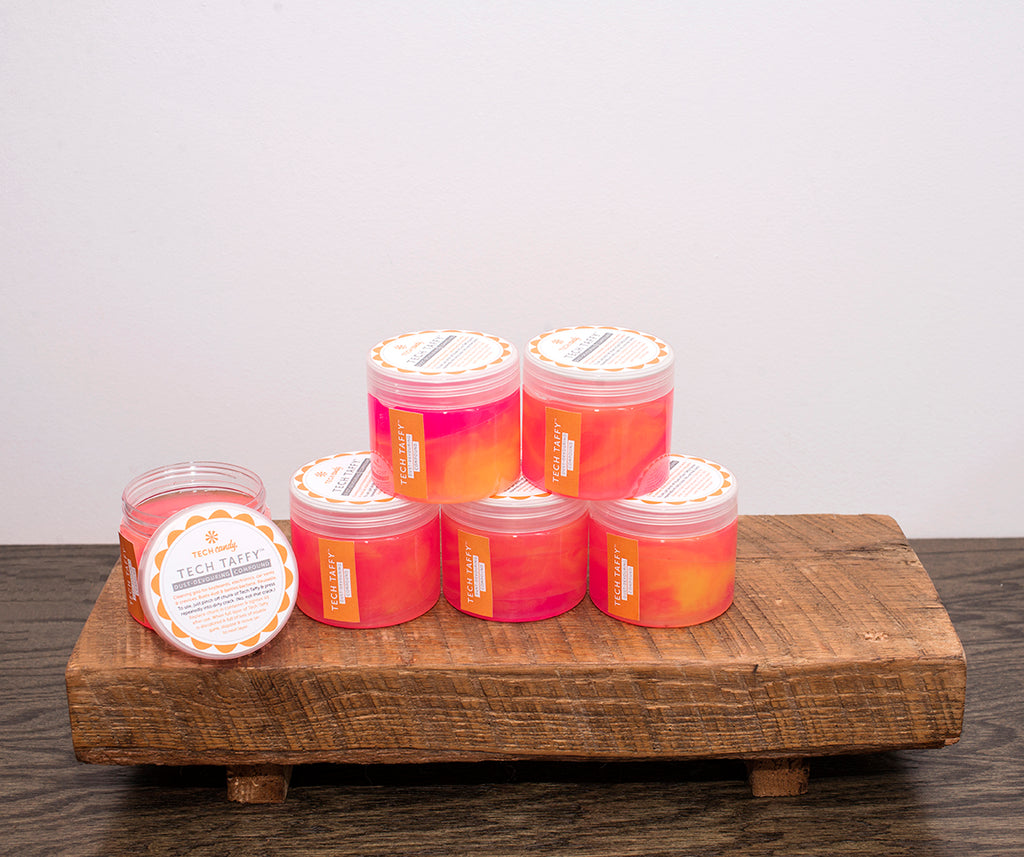 $13.99
$0.00
Tech Taffy Dust-Devouring Compound : Pink Ombre
Meet your fairy goomother.
Tech Taffy is a miracle cleaning compound for keyboards, electronics, car vents & crevices. It busts dust & battles bacteria. It's totally reusable & is really fun (not to mention oddly pretty in a swirl of pink, yellow & orange ombre colors) to use.

Just pinch off a chunk of this magical goo & press it repeatedly into your available dirty crack. (No, 

not that crack.) Press & lift, press & lift. You'll see Tech Taffy eat up the crumbs & dust before your eyes. Dispose of chunk & tighten lid after use. When a full layer of Tech Taffy is used, dispose of the clear wafer & move on to the next layer.

Store in cool, dry place. Wash hands after use. 

Keep away from children. (And that crack.) Do not eat.

Ingredients: Boric Acid (disinfectant), Quaternium (preservative), Bactericide (anti-bacterial), Methyl Benzoic Acid (intermediate), Fragrance.  
Product weight & dimensions: 7 oz, 2.5 x 2.75 x 2.75"