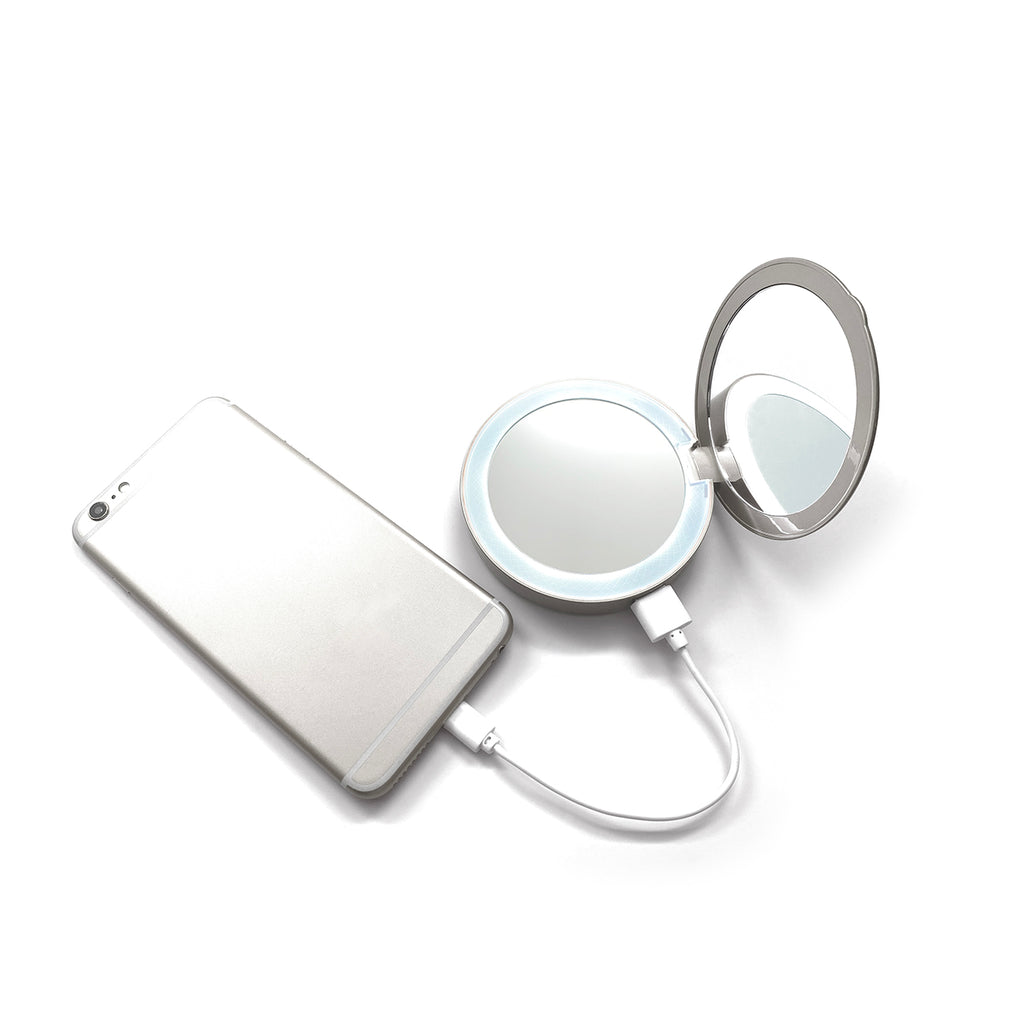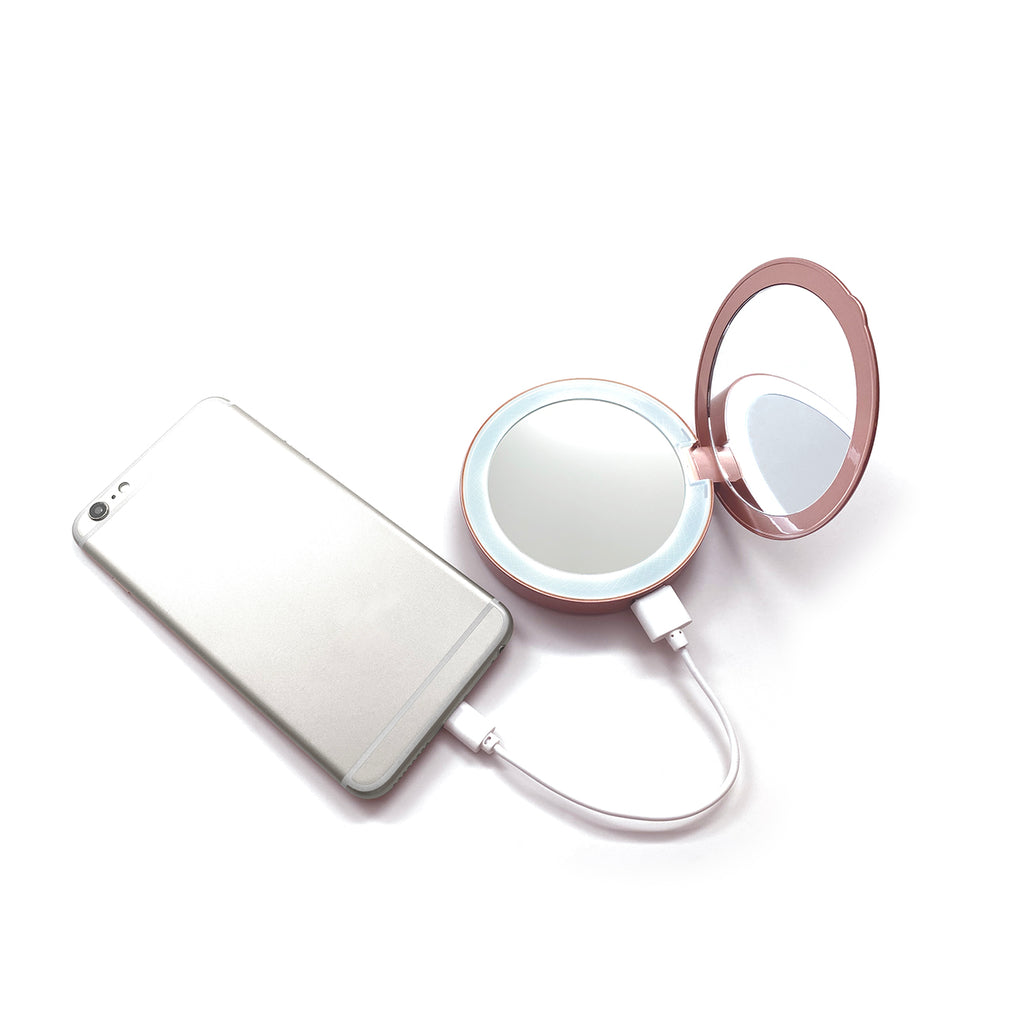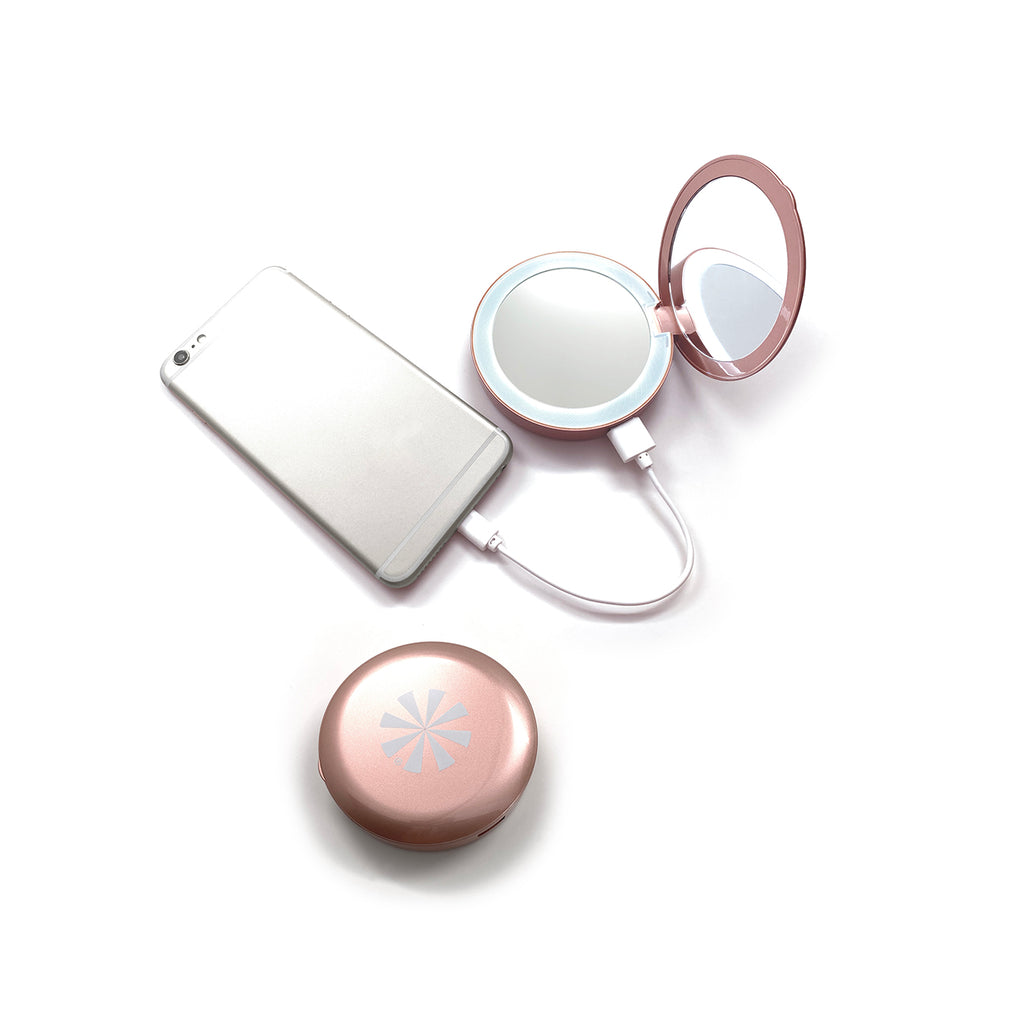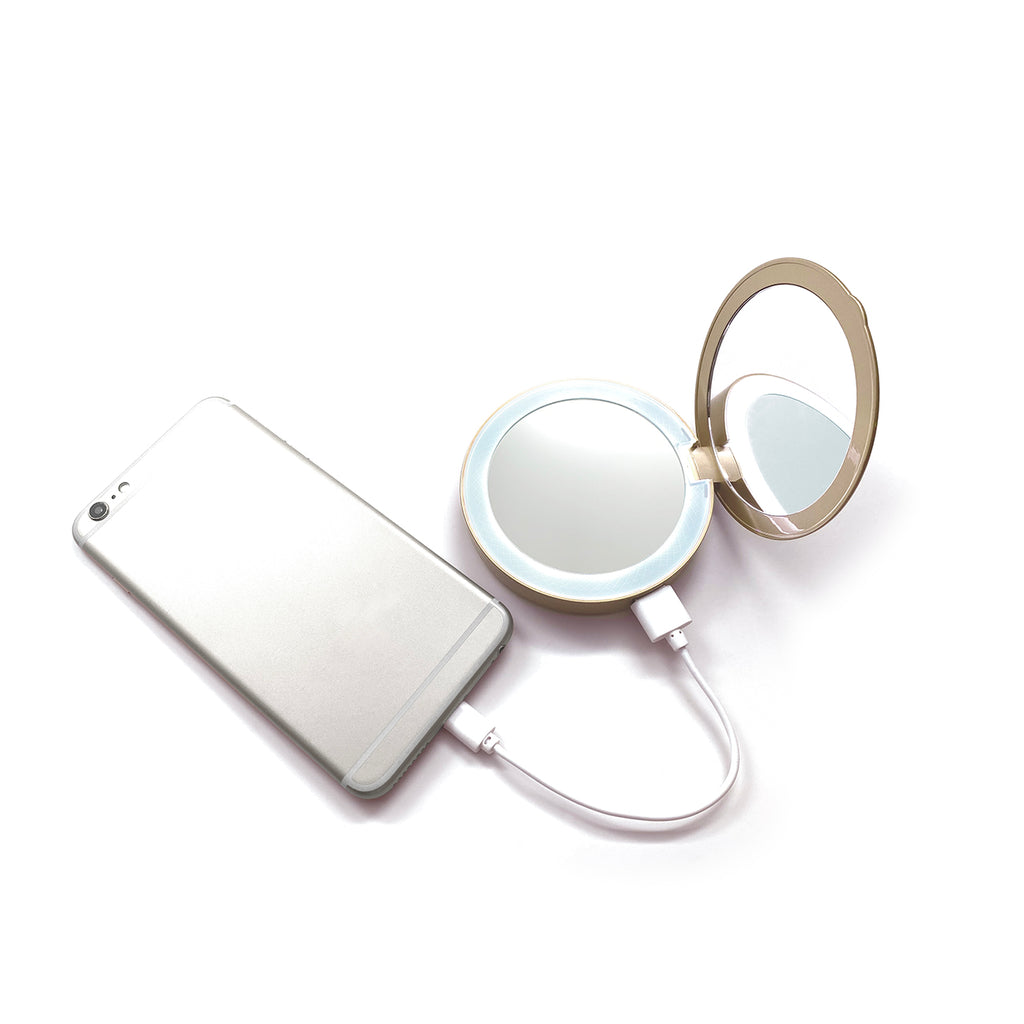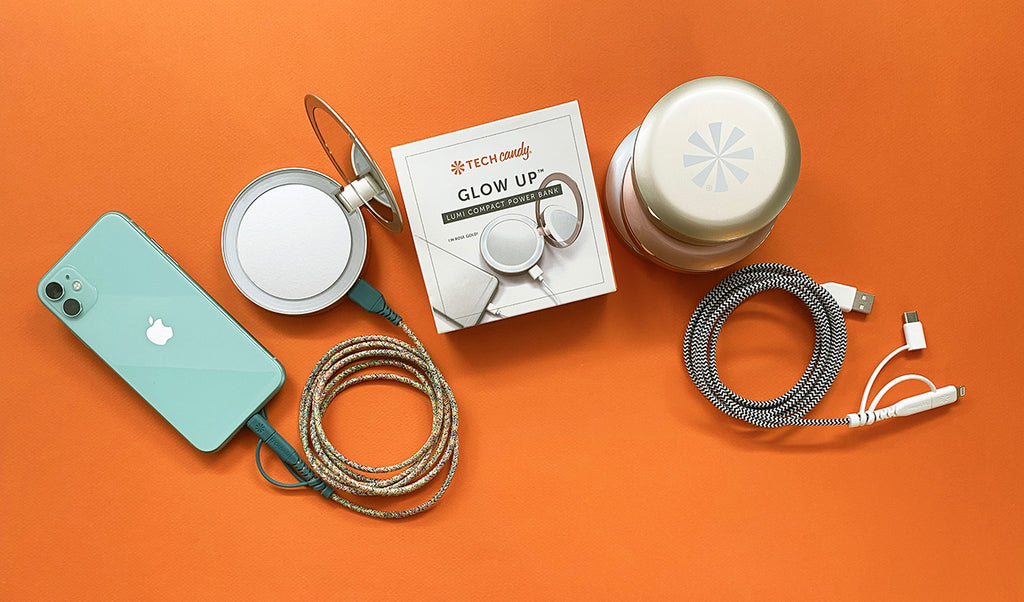 $39.99
$0.00
Glow Up : Platinum
Check your face. Charge your phone. Perfection alert.
Calling all selfie queens. This gem of a product houses 2 mirrors (including a 3x mirror for a good look at your lashes), lights your face with the gorgeous glow of 10 LED lights & holds 3000mAh of rechargeable energy to power up your iPhone 14 Pro from 6% to 100%* when you're on the go. Over & over.

Charge the Glow Up™, toss it in your purse or bag & forget about it. It holds a charge for months at a time. It will be ready for you to use when needed. The power indicator lights always show how much charge remains in your Glow Up battery.

Tech specs: RoHS, CE-Certified Grade A Polymer 3000mAh Battery. Micro-USB Input: 5V/1A. USB Output: 5V/1A.

Includes white Micro–USB to USB power cord.

Materials: ABS + PC + Ophthalmic Glass + Electronic Components.
* Based on the iPhone 14 Pro 3200mAh battery. Other devices will vary. Triple Header™ woven USB cord shown in some photos not included—but available for purchase separately. Also, the phone shown in each photo isn't included. Wouldn't it be great if it was though?