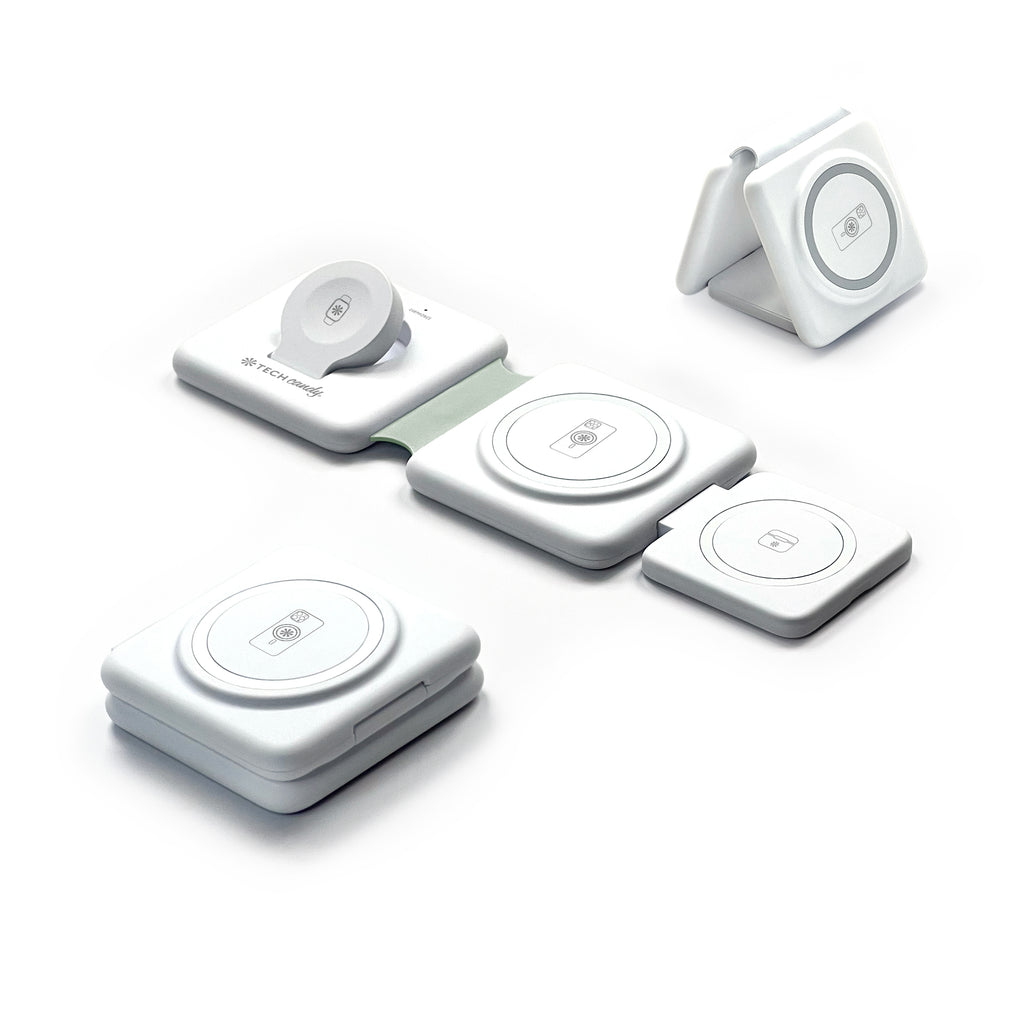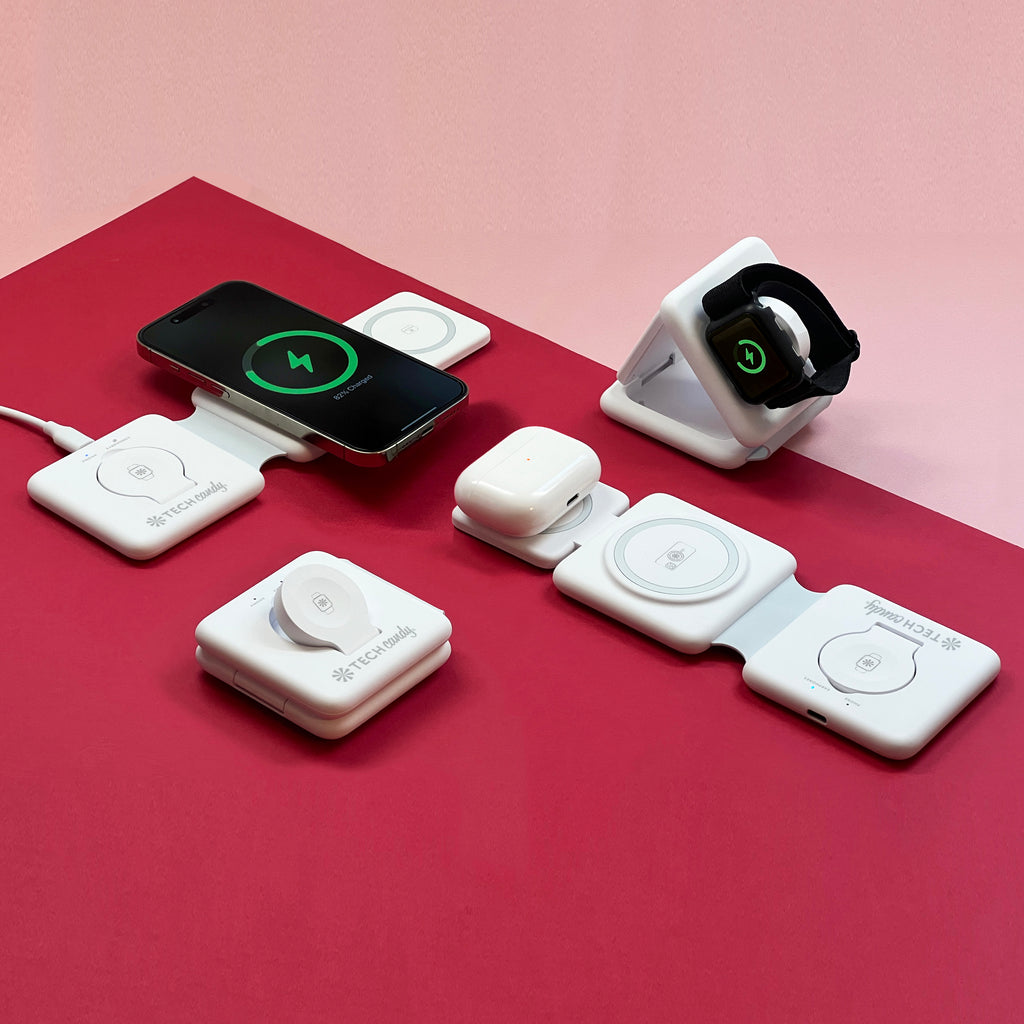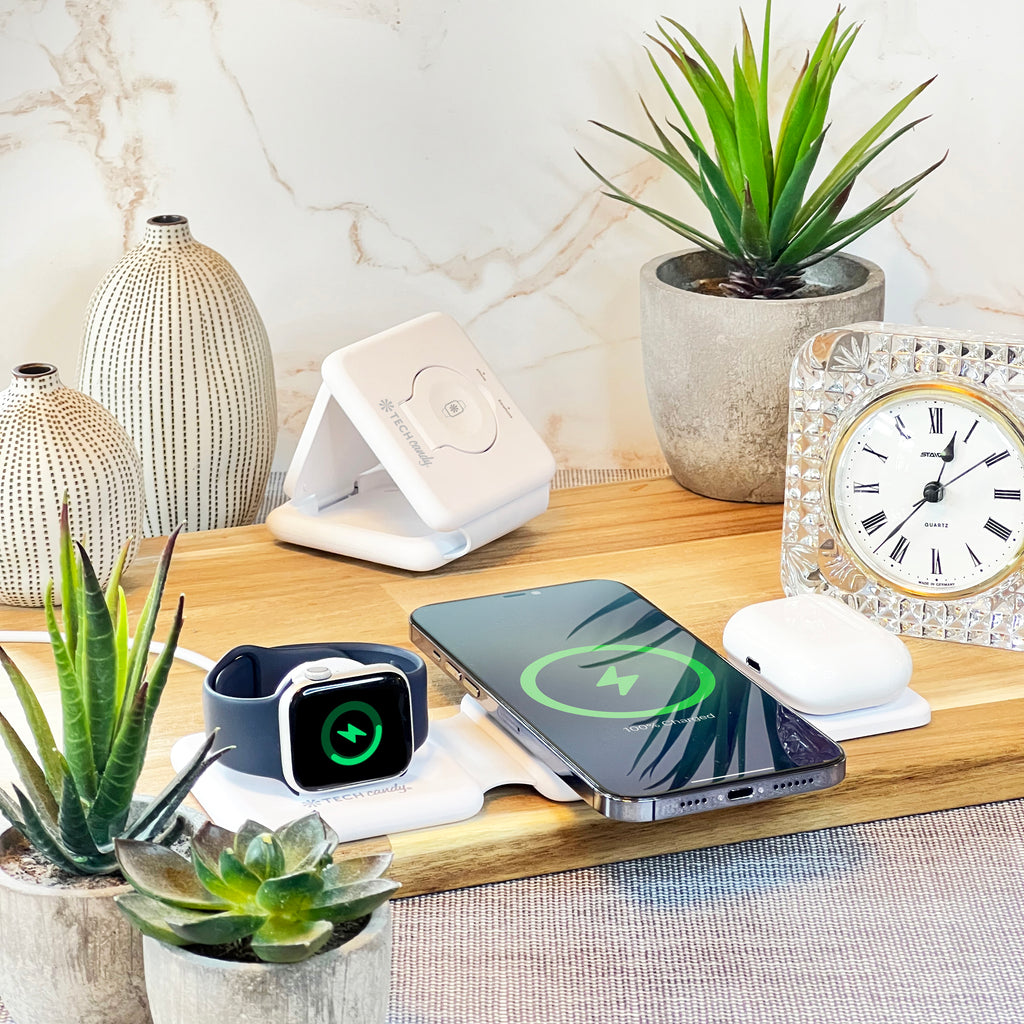 $49.99
$0.00
The Three Way Charging Valet
THREE THINGS. ONE PLACE TO CHARGE THEM ALL.
So many things to power! Charge them wirelessly with The Three Way™ Charging Valet. You can even charge them all at once. This tiny Qi & MagSafe charging strip is made for your wireless charging-equipped phone, earbuds & watch. Just place your devices on each pad for the magic to begin.
What works? A ton.

Wireless charging is for all iPhones version 8 or later & also countless Android phones. Any phone that charges wirelessly! MagSafe function works with iPhones 12 or later. Works with AirPods & all other earbuds with wireless charging compatibility. Smart watches with the Qi wireless charging standard, including every Apple Watch, are all supported.

It collapses to a functional pyramid stand or even smaller into a tiny little square. Perfect for bedside, office & travel.
Specs: Interface: USB-C, Input: 9V/2A 12V/2A, Phone output: 5W/7.5W/10W/15W, Watch output: 2.5W, Earbuds output: 3W.